Day 2 : Seattle
We spent day two being typical tourist.
Pike Place Market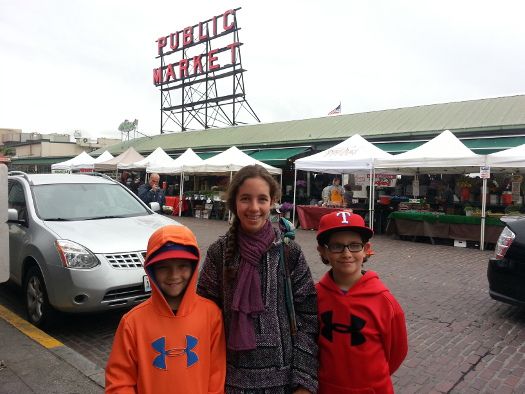 We ate the
World's Best Mac & Cheese at Beecher's
. I have to say it might actually live up to its name. And the turkey panini we ate was really good too.
We went to the library.
S#2 is a librarian so she wanted to go. I knit the
Koolhaus hat
(knitting pattern based in the windows of the Seattle Public Library) so I wanted to go. The rest of them just had to tag along.
Next we headed to the Aquarium. The kids spent most of the time at the splash pool touching all the creatures.
B insisted on putting on the scuba gear. He tried to get it just like the poster.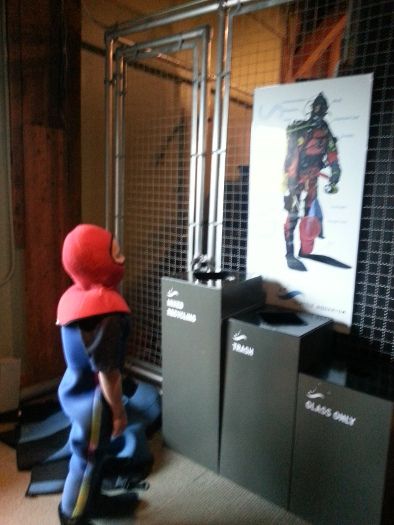 Not a bad job.
The cousins headed to another ball game, we left to go to the Space Needle.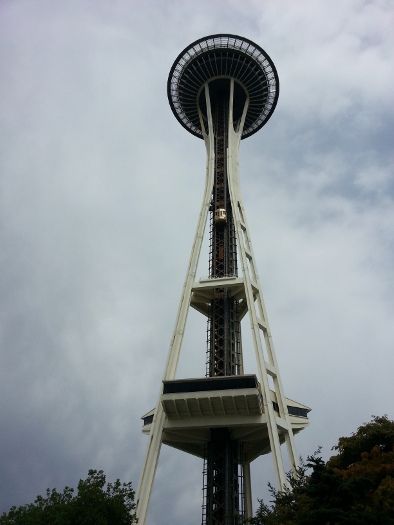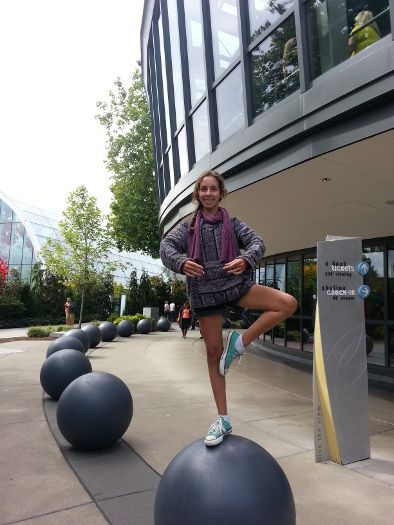 Anna danced.
We walked back to the hotel. By the time we got back, my feet were exhausted. We were all cranky and hungry. DH went to find a restaurant near by. There wasn't much open so we got Thai food to go and a cheese pizza from the hotel deli. The Thai food was great and everyone was happy.