Day 3: Vancouver/Squamish
Leftovers from Part II. DH's picture of the kids at the Space Needle.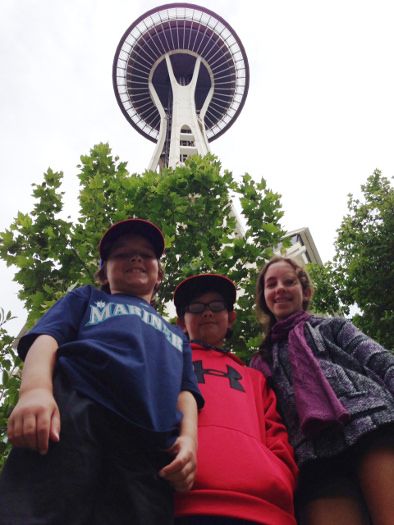 We got up early and took the train from Seattle to Vancouver. The train station was close to our hotel so we hoofed it, dragging our luggage behind
The train was a new mode of most of us and the boys were slightly excited. The dining car must have been really cool because multiple trips were made to it.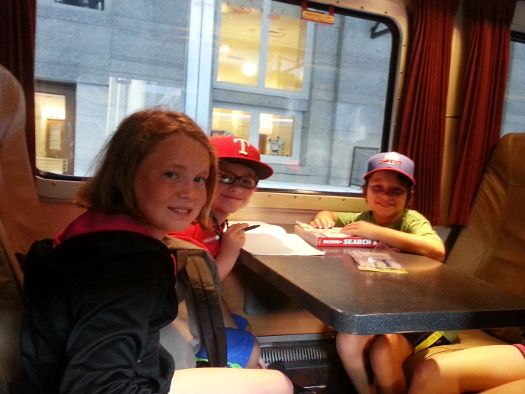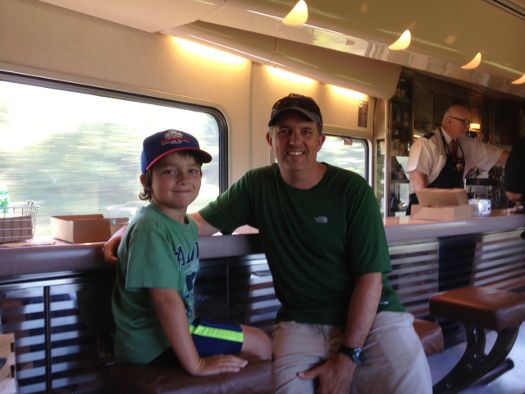 Before leaving Vancouver, we stopped in
Lynn Canyon Park
on our way out of town. It was a fabulous state park with a suspension bridge and a cafe with yummy food. We took lots of pictures.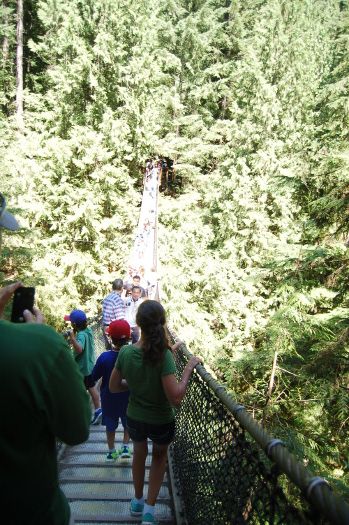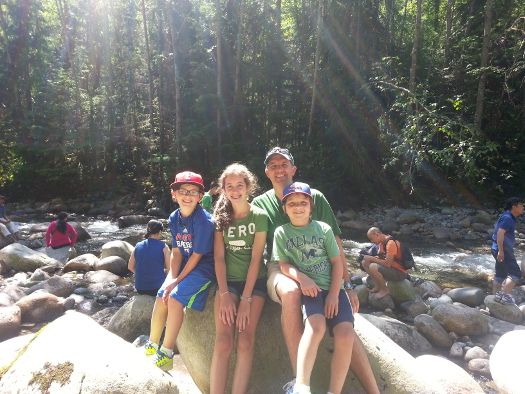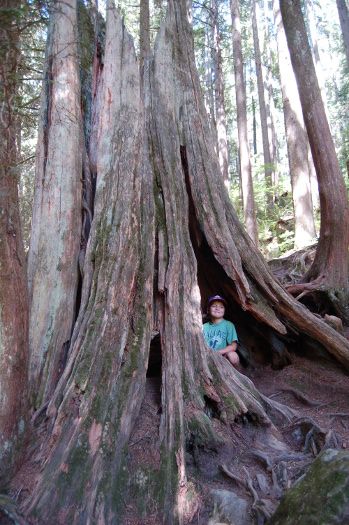 After the hike, we drove out to Squamish to meet the ILs. We arrived at our hotel and the ILs had gone somewhere and we had time before they got back. On their suggestion, we went back down the road to
Shannon Falls
. We took a lot more pictures, but since we're on photo overload, here are only a few.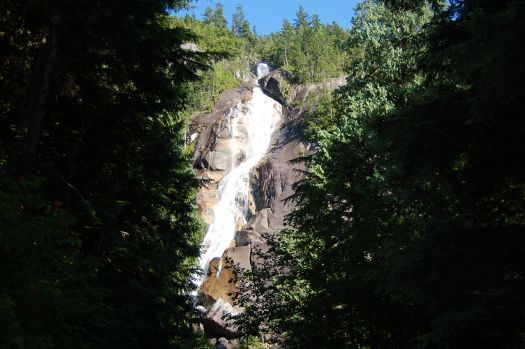 J was refusing to pose for the camera. Until he did his gangster pose. I promised him I would include this picture on the blog. My revenge for refusing to smile and hiding from the camera!