Today was the first day for baseball. Well, J has been playing in a spring ball in another league, but today was the first day for Y baseball.
Due to some strange circumstances, DH ended up coaching B's team this year. He had just handed the reins of J's team over to another dad and thought he was done. Oh well, B is excited and, without DH, there wouldn't have been a team for B to play on. I'm glad he stepped up.
First grade machine pitch baseball is much more fun than coach pitch.
Pledge of Allegiance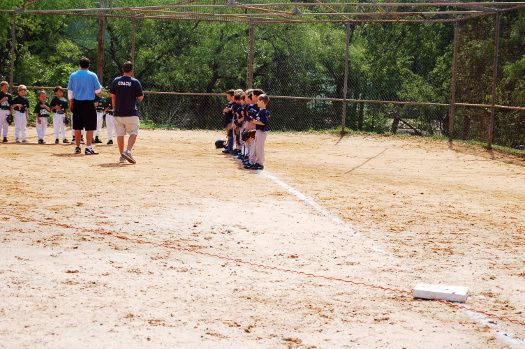 Playing short



First at bat



His buddy T (I just liked this action shot!)



Trying to ignore the crazy lady with the camera

Oh, my, he looks so old to me there! And we're overdue for a haircut. And what's up with the sleeves tucked into the sweat band. B definitely has his own sense of style.
J's team had their first day today, the first game of kid pitch. J was first up. I stayed for part of the first inning to watch him pitch. Oh, kid pitch is nerve wracking for the mother of the pitcher.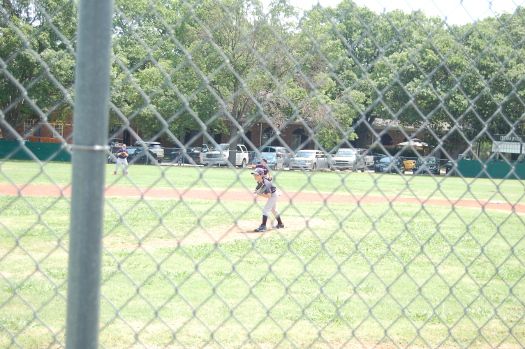 Unfortunately, nerves and heat got the best of him and he didn't make it out of the first inning. He did have a couple of good pitches and he struck one kid out. It was good practice and I'm sure it will go better next time.