Just to prove that I don't spend all of my free time watching caterpillars, here's a rundown of our weekend.
Friday night, Anna tapping at Fair Park.
Awful video. A was blocked by the second girl on the right. I was trying to move around to get a better angle. It just made it super shaky. Then I tried some youtube enhancement that was suppose to reduce the shake. Instead it is just blurrier. Oh well. I don't feel like uploading it again. This is an exciting dance for me because this is the dance the advanced older girls get to do. A is moving up in the tap world.
Saturday, we (minus B who spent the night at a friend's house) went downtown to the DMA for some culture. J asked me to take a picture of this piece.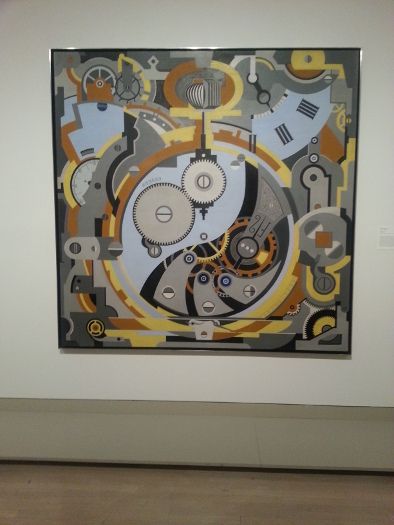 He's my little engineer.
I tried out the DMA member discount and bought a new purse. It's is made in Thailand by survivors of the tsunami. And I got 10% off!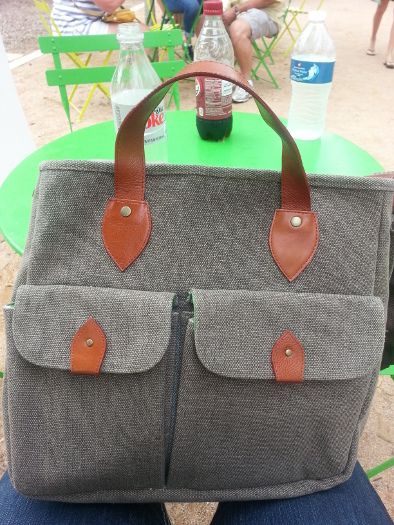 We walked over to the Clyde Warren park and ate out of a truck, a
grilled cheese truck
. Quite tasty.
Sunday after church, we went out to lunch at
Wild About Harry's
.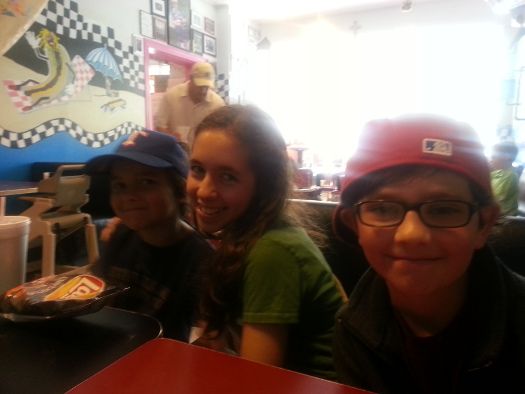 I had an AmazonLocal coupon that was about to expire. I forgot to give DH the coupon when he paid for lunch. We hadn't bought custard yet. Once everyone got a scoop in a waffles cone and toppings, we more than used the $20.00.
Sunday night the cousins and Mom and Dad came over for green egg pulled pork. No pictures, but it did happen.
Monday, I had a headache. I stayed home with Anna who had to study for the last 2 finals. I read a lot in between loads of laundry. DH & the boys met S#2 & family out at the horse races. No luck on the horses for DH, but BIL#2 hit an 8-1 winner in the last race. Lucky him! Again no pictures, but I hear they had fun.