I went outside today to stake my sugar snap peas which are going wild all over my other plants. My attention was instead captured by a black swallowtail laying eggs all over my dill. It worked! Yeah for host plants.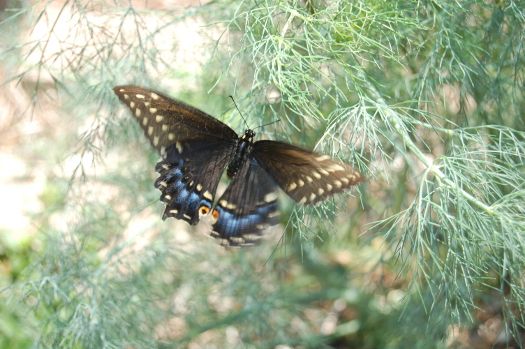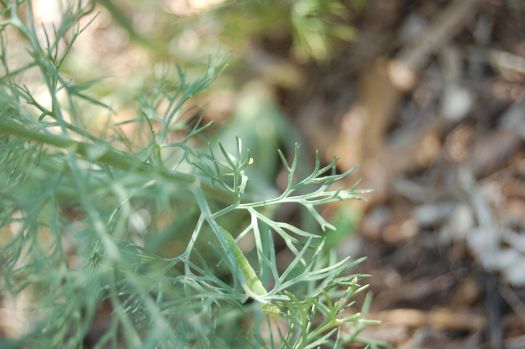 See the tiny yellow egg on the dill in the center of the picture? I'm hoping to raise another
caterpillar
into
a
butterfly
!
Now that the excitement is over. I have to go stake the peas.