The caterpillars are getting bigger.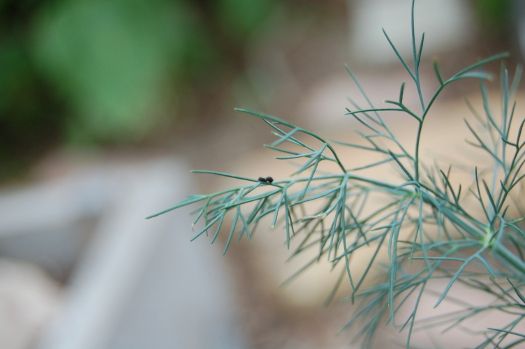 Isn't it crazy how much they have grown?
The kids found another caterpillar on the bush a few days ago. It is a full grown caterpillar almost to the chrysalis stage.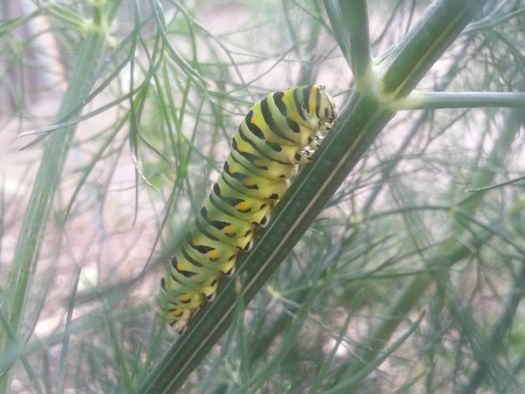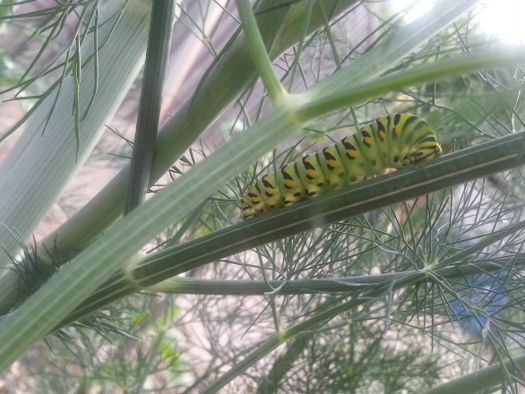 The boys want to put it in a cage so they can watch it form the chrysalis and emerge as a butterfly. I think I'm going to leave it and maybe let them take one of the other baby caterpillars later.