J joined a golf league with his cousin M this fall. They attended clinic for an hour and then played with the league on a 9 hole par 3 course. It has been a busy fall and most of the bad weather we've had conveniently arrived on Saturday so he's only made it to about half of the Saturdays. At least it is pay as you attend league so it hasn't been a total loss.
I had my first chance to watch him play today. He said it was his worst hole all season. His ball landed "less than in inch out of bounds" and the course cat Tom "was right there and he hates orange balls and he must have hit the ball out of bounds." He took his two shot penalty. By the time he got to the green, he wasn't happy and 3 putted for an 8.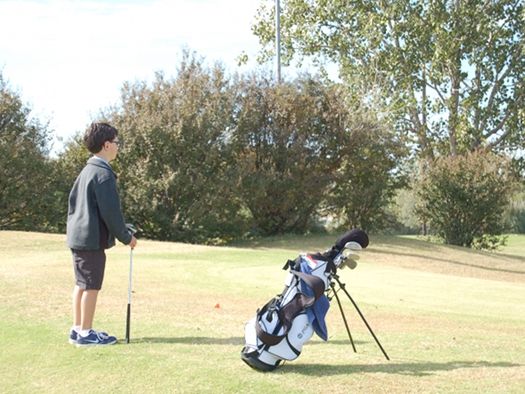 I'm his mom and I don't know much about golf, so I thought he looked great out there! The mom who was walking the course with them said he did great and was consistant, of course until that last hole.