B had a busy week in Cub Scouts. Wednesday, his den went to visit the Dallas Office of the FBI. One of the dads in the den is an FBI Swat Guy. Or as J & B like to say, he's a sniper, then they raise their arms like they are holding a big old rifle (or whatever big gun a sniper would hold) and pretend to shoot. Boys do like guns.
The boys got to go visit the FBI warehouse where all the "toys" are.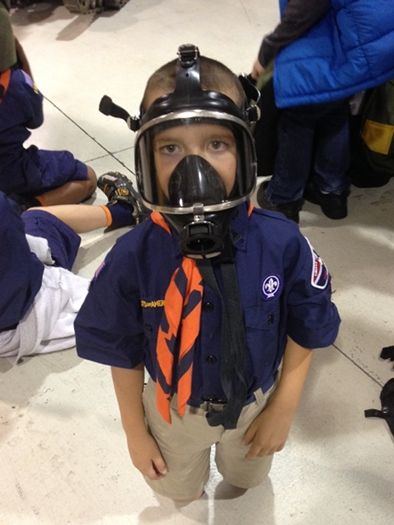 Friday night was the Pack Meeting. The Tiger Cubs got to do color guard duty. B carried in the Texas flag. They also received the Bobcat badge. It is hanging upside down right now, waiting for B to do a "good turn" so we can turn it rightside up and sew it on.