I've been making lists of things to do. One of the big ones was clean out the boys' closet. It had two feet of cr*p on the floor. You couldn't walk in the walk-in closet.
I forgot to take a before picture. Here is the pile of stuff that previously covered the floor.
Here is 'I can see the carpet' shot of the closet. Don't look up on the shelves. That will be another project, another day.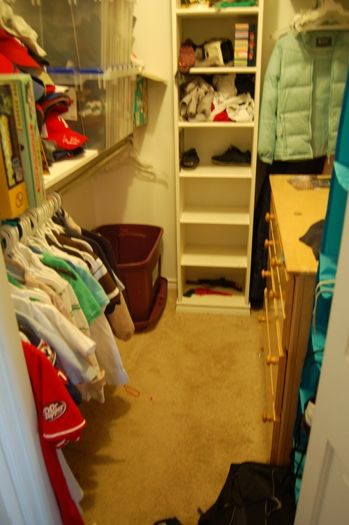 And the piles of stuff that was left. There are a few piles to go back in, and a few piles to donate and to trash.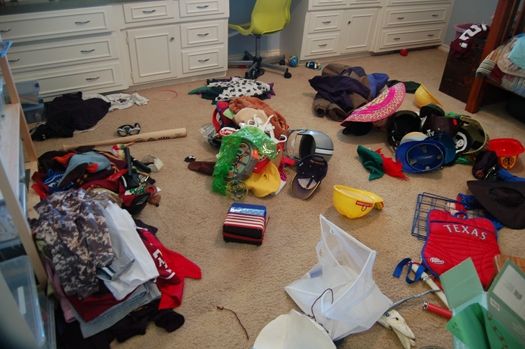 I know as a mother I should have made the boys do this work themselves. They probably would have learned a good life lesson or something like that. However, the one hour of work on my part, done well and organized, would have been a 12 hour whine fest on their part. Stress free cleaning is much better than life lessons. At least this time.