Last Sunday was Scout Sunday. J received his Parvuli Dei award.
I tried to get a picture of him receiving his award but phone camera took too long to get the shot. Here's a shot of Fr. B's back while handing him the award.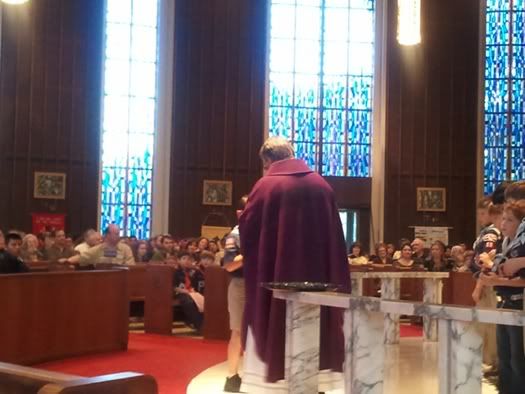 A very proud Den 9.
And here's J with his banner hanging in the church.
He got his Bear (I think) patch at the Blue & Gold dinner and I think that means he goes onto Webelos next (again, I'm not sure.) This whole Boy Scout thing is confusing to me. Of course, I'm afraid that I'm going to get swept into it with B next year. Keep your fingers crossed that I can still claim my girl scout duties and avoid being den mother.