Yesterday was my mother's birthday.
I spent a lot of time this week picking what to make for dessert. I finally decided on a
salted caramel chocolate cake
from Martha Stewart's November magazine. I have never made caramel before so it would be an adventure.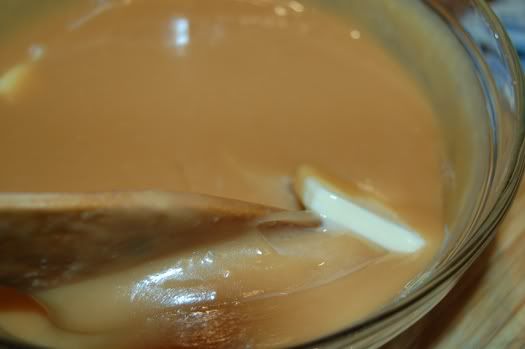 The caramel sort of seized when I stirred in all the butter so it was grainy, but it still tasted good. After reading lots of comments about falling cakes, I reduced the size from 6 layers to 4 layers and it stayed up just fine.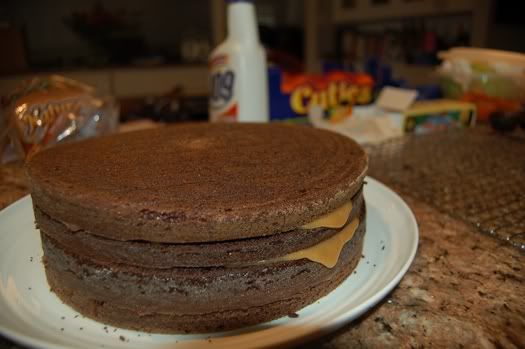 I love the sea salt sprinkled on top.
Mom called on Monday to request
homemade pizza
for her birthday dinner. I've made a it a few times recently and it has turned out delicious. The crust on the cheese pizza was just average, but the crust on the sausage/mushroom/onion and the bacon/tomato was excellent. Good thing the kids eat the cheese pizza, no need to waste the good stuff on them.
I have been working for a few weeks on a hat. Mom has worked in neurosurgery for years. I thought she needed her own brain hat. Of course I didn't finish it in time so she got half a brain hat. She loved it anyway.
And just in case she doesn't want to walk around with a brain on her head all the time, I got her a hot pink mannequin head to sit on her desk.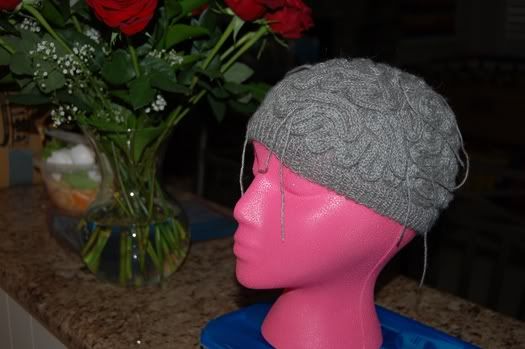 After the thrill of the birthday presents (she also got a chewy praline and a bottle of champagne), we had the cake.
It was good, rich but good. I'm still disappointed in my caramel, but overall, I was happy with it.
Finally, for entertainment, ArmyGuy-Pirate-Spiderman-Aggie guy came to entertain. Silly B!