If you're from Texas, you probably know about
Central Market
. The first one opened up in Austin years ago. It was always the highlight of my list of must-dos when I went to visit my friend down there. They opened two Central Markets in the Dallas area about 6 years ago. Despite them being in town, they are still quite a drive from my house and I haven't made the trip very often. I discovered that the kids think it is a very special treat so I take them a couple of times a year.
Well, the much anticipated Central Market opened at Preston Royal yesterday. It is just down the way, an easy drive from our house, one I would actually make. I think that worries DH and our grocery budget. We headed over yesterday morning to check it out. We got there around 10:30 and it wasn't crowded. There are lots of concerns about parking. It is a crowded strip center and there were already parking issues. Luckily mid-morning wasn't too busy. By the time we left it was getting to lunch hour and business was definitely picking up.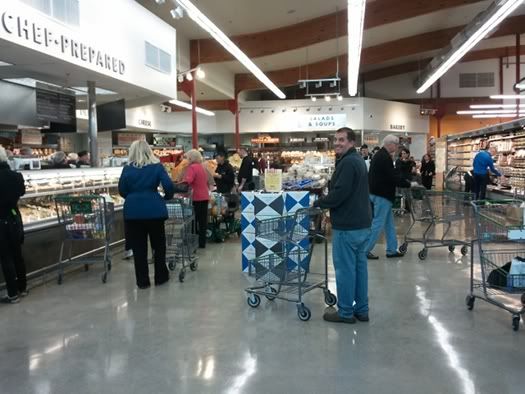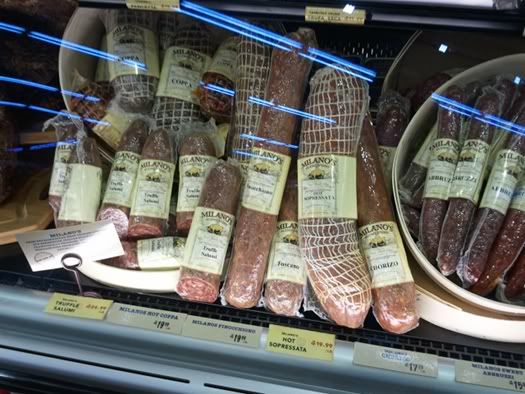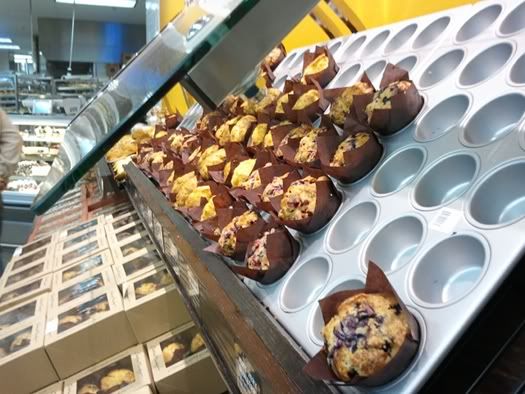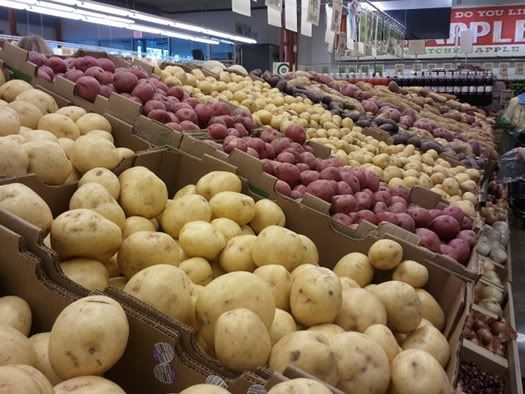 This Central Market is a compact format. It isn't nearly as big as the others, the size of a smaller grocery store. The deli, bread, cheese (so sad, I love the giant cheese section) and chef-prepared areas are much smaller, but over all the store is very nice. I'd love to shop there more often, we'll have to see how much my budget can handle.
Even better, soon Trader Joe's will open and I'll be able to drive to get dark chocolate caramels anytime I want. I will definitely make the drive for those.
P.S. CM fans - can you tell we walked in the exit and went backwards through the store?