Friday the kids had the day off for conferences. Luckily A&J are good students. We skipped conferences, pulled B out of school for the day and headed to the ballpark.
We weren't sure that we would be able to go to opening day this year. With the World Series run last season, Rangers popularity has risen and tickets are scarce. We ended up buying a small ticket package and got seats for opening day. It was a much hotter day than
last year
and our seats were in the sun, but everyone survived.


raising the 2010 AL Championship pennant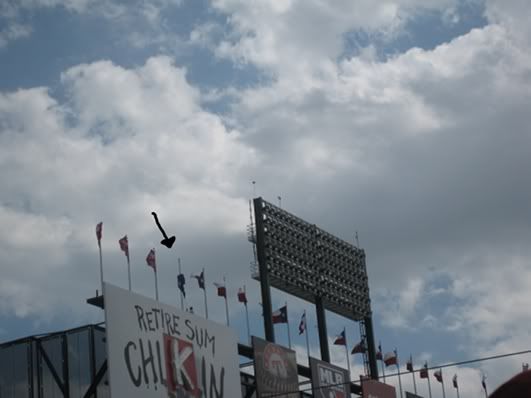 B-52 flyover

There were no drunk guys blocking my view this year. Instead there was a guy with a loud hokey accent behind us. He told a story about every single baseball game he had ever attended. I wasn't too happy when he threw out a very loud "What the flying F***!" when Julio Borbon ran into Nelson Cruz catching a long fly causing them both to miss. I turned around with a very big glare and he did apologize. It didn't stop all the cussing but it wasn't as loud and no more F-word.