I haven't had much luck with tomato plants the last
few
years
. I think inconsistent watering was a big issue. I decided to try something different this year.
I followed these directions to make a
self watering container for tomatoes
.
Here is the process:
First bucket with bricks to create a reservoir.



Second bucket with glad container zip-tied in and hole for watering pole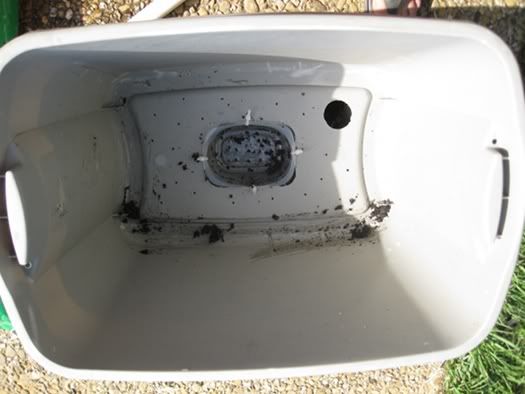 Buckets stacked



Landscape fabric & watering pole added



Adding dirt in layers, watering in between



Planting with some fertilizer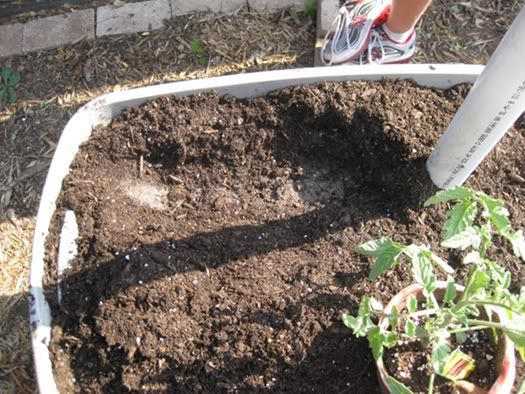 Done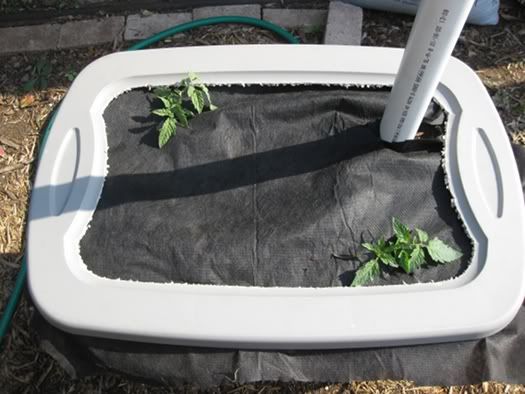 Water running out the weep holes so it doesn't overfill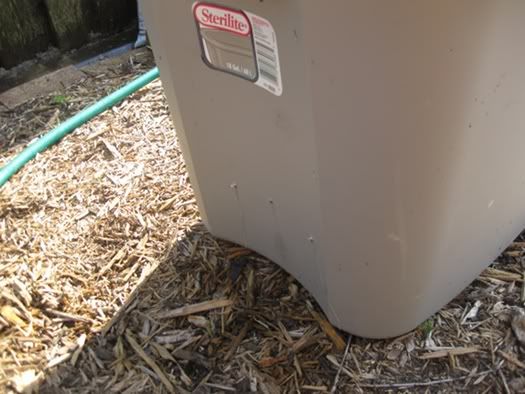 I don't know if this will work or not but it is worth a try.