We hosted Thanksgiving this year.
No trip to Disney this week
so we stayed home and cooked. Since three of my sisters are scattered across the world, just my mom & dad came for dinner. S#5 stopped by to help whisk the gravy, eat a plate of stuffing & roast turkey and left to meet the fiance, his family & their friends.
I got up early to get the 20lb turkey in the oven. The last time I made Thanksgiving turkey (when I was pregnant w/ J) it wasn't cooked all the way through. We carved off what we could and microwaved the rest. I was fearful of repeating that performance. Luckily, it turned out perfectly fine. But I was too nervous to think about taking pictures.
I was called outside to document the "Frying of the Turkey".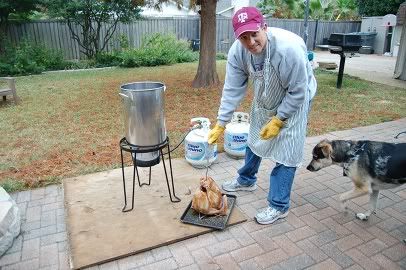 The men stood outside in the cold weather keeping warm by the propane fryer. Both roast and fried were delicious. I couldn't decide which one I liked more. We definitely have an excess of turkey leftovers. Since we were in charge of the birds, everyone else brought the sides. That made for a relatively easy Turkey Day for me.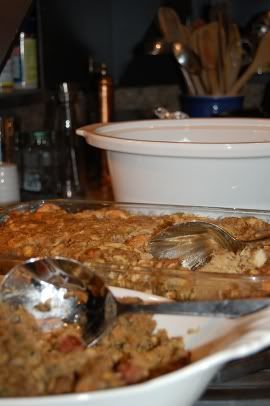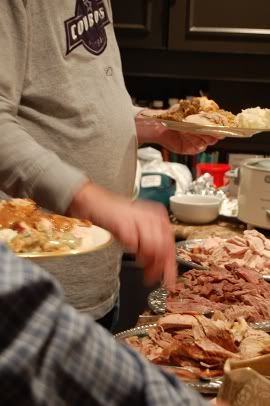 I hope everyone had a great Thanksgiving too!