Over Christmas break, I stopped by my LYS to get some needles. There was a woman at the cash register returning and purchasing some items. I had a little bit to wait while she finished her transaction. Enough time for me to notice her purse. I really liked it but because of the way she was holding it on her shoulder, I couldn't figure out who made it. I wandered the shop, walking back to the cash register at different angles, hoping I could find more clues. I pretended to drop something so I could bend over and get a better look. I told you I liked the bag. I was able to make out the word ROOTS on the brass grommet. Finally, I turned my phone to silent and took a picture and left the poor woman, who must have thought I was very strange, alone.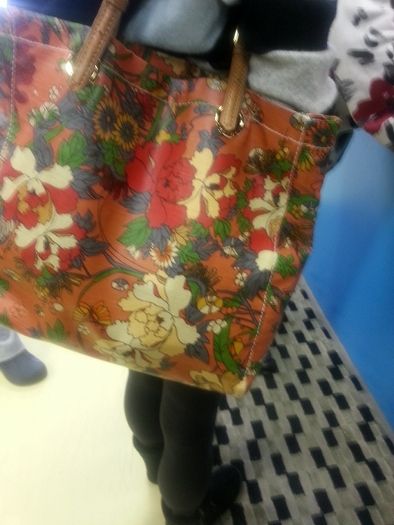 I went home and spent some time on google. It wasn't long before to solve the mystery and I ordered this: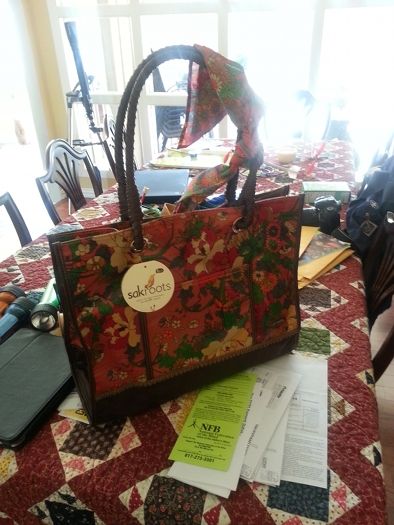 I had a visa gift card from work for Christmas and SAK ROOTS had a sale. Serendipity! It isn't the same bag the lady had, that style wasn't available anymore. I liked the pattern enough and decided to go with the larger tote bag. Can't wait to use it!