I was very excited last July to start a
KAL
(knit-along) by
westknits
. I had never done one before and I was going to use up some yarn that had been sitting in my drawer forever. In fact it was one of the first few skeins of yarn I bought when I started knitting back in 2007. We were leaving to go on the cruise in the middle of the KAL but I figured I could catch up later.
It ended up that I didn't knit at all on the cruise. I finished the first clue the first week and then put it away. I picked up and started the second clue maybe in September. I got to the third clue in October. I finished the first wing in December. I started the second wing in January. It only took me 6 weeks to finish it.
My sporadic knitting habits do not make me a very productive knitter, but at least I finished it!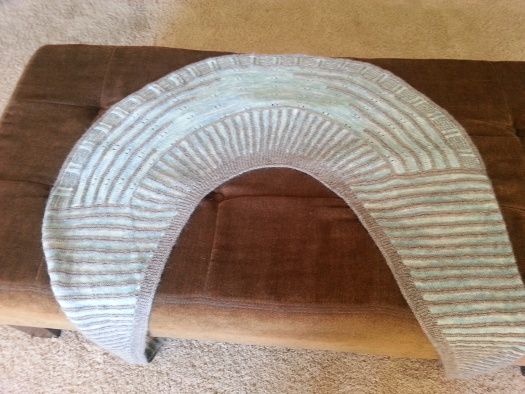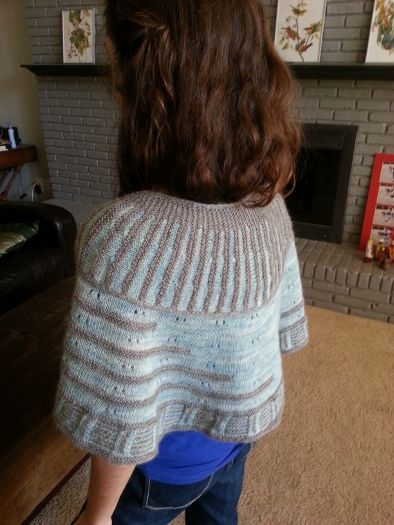 Thanks to A for modeling for me. Ravelry link
here
.