Can you believe it has been three years since we got a dog? I can't believe it either. Frankie is still a great dog for our family. I can't remember what it was like before he came.
I didn't plan any celebration and the kids were disappointed. B made some cards. They wrapped up a toy we had stashed after Christmas. I offered to give him a slice of meatloaf from dinner but decided against it because of the possible "after effects".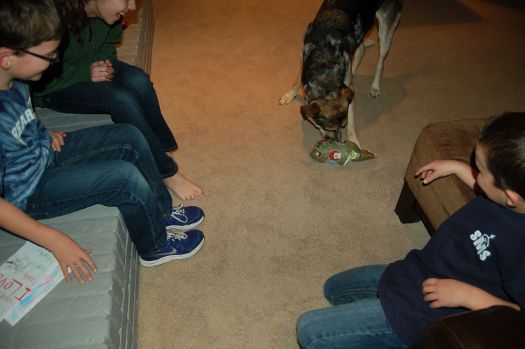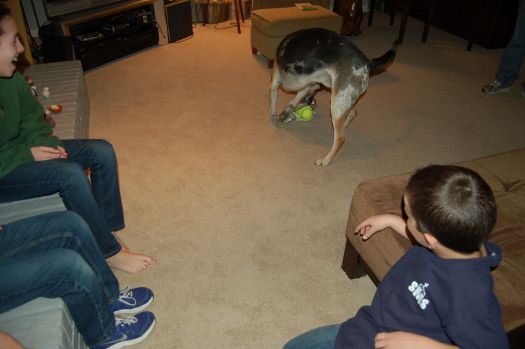 Frankie didn't care much for the reading of the cards, but he really enjoyed getting a new football. He destroyed the one he got for Christmas within a week. I wonder how long this one will last.