We had a free Saturday. B played in a couple of indoor soccer games in the morning and that was about it.
The weather was pretty in the afternoon and the kids asked nicely, so I took them geocaching.
Not sure what face B is making there!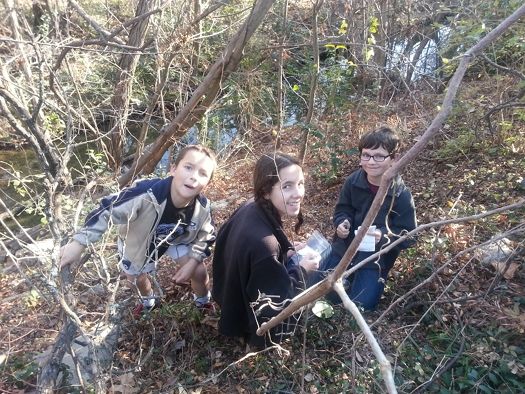 J hid behind B because the sun was too much for him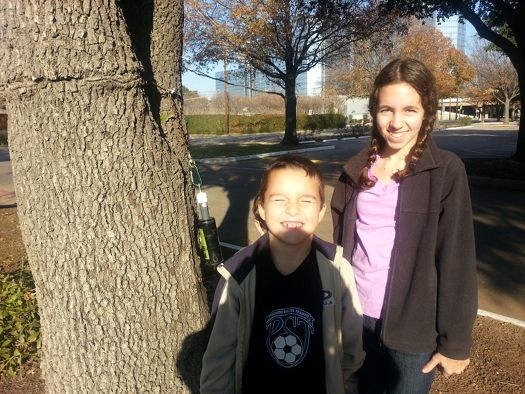 It was a good afternoon for geocaching. We were 4 for 6. One of "DNF" is one that we've looked for multiple times and still haven't found. The bushes are too sticky for us!
After geo-caching, we returned home, picked up DH for 5pm mass, and headed out for the rest of the evening.
DH bought tickets to the Chinese Lantern festival at Fair Park on Groupon. It was the second to last night of the festival so it was our last chance to see it. It seems that everyone else had the same idea. The line to get in was so long. We had pre-purchased 4 tickets and had to buy one more. I stayed in line with the kids while DH went to find the box office. A few minutes later, he called to tell me to go to the other side. The line from the other direction was much, much shorter. What could have been an hour wait was closer to 10 minutes.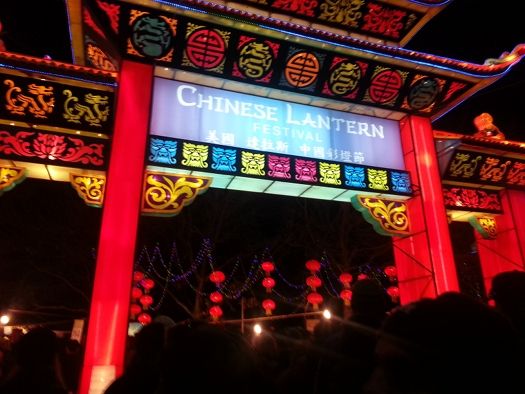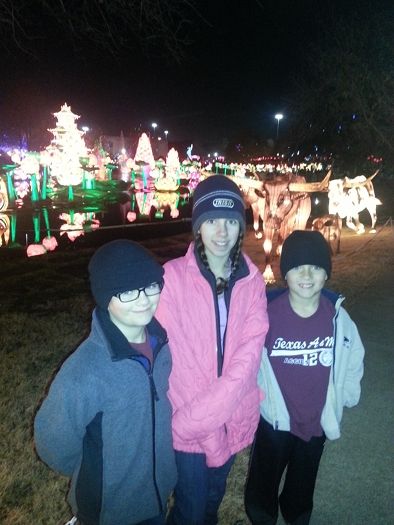 B's favorite part of the evening, the REAL Cotton Bowl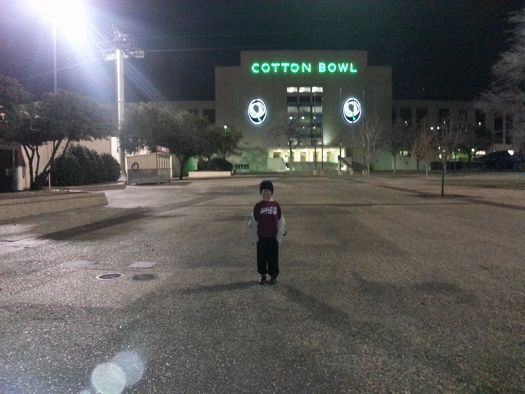 It was a nice exhibit and I'm glad we used our tickets. As we left the lines on both sides were equally long and longer than when we arrived. If we had arrive then, I would have eaten the tickets and left. The lanterns were pretty but not worth that long wait in the cold.
We headed out to dinner after a long debate on where to eat. (Parents:no pizza, Kids: no to all other suggestions) Parents won, we ate at Fish City Grill and had a great meal. The crawfish etouffee on the specials board was delicious!