J turned 10 on Sunday. We had scheduled a slumber party over break but the flu canceled it. Since his party was canceled, he requested green egg pizza for this birthday. No way I could say no to that.
I got up early to get started in the kitchen.
First up, pizza dough for 14. I wasn't sure how much I had made the last time we made pizza for a crowd. I ended up with 3 double batches of dough.
It ended up that SIL & family were sick so we only made pizza for 11. I had 13 individual balls of dough left over. Two double batches would have been fine either way. I need to remember that for next time.
After dough was left to rise, I churned a batch of chocolate almond ice cream. I made the vanilla ice cream the night before.
Finally, I started on the vanilla-vanilla cake he requested. I picked a recipe that I tore out of the December Southern Living magazine, mostly because it called for whipped egg whites and I would get to use my copper bowl.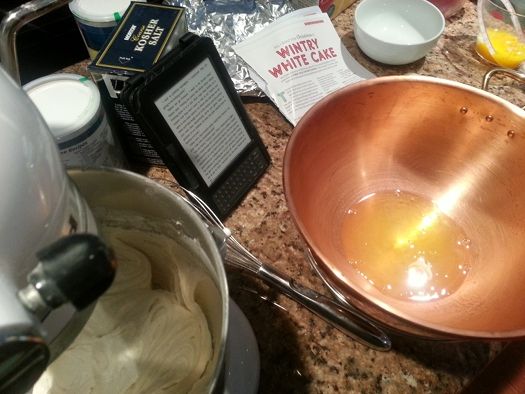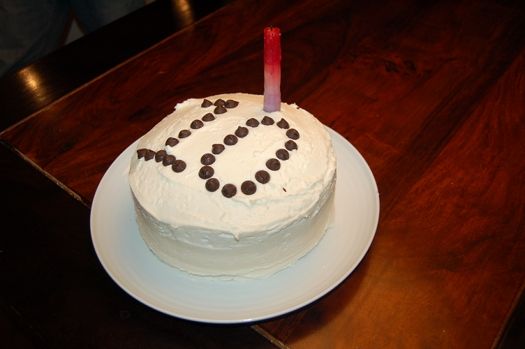 I put some thought into the pizza making process. I used a couple of cookie sheets that have no lip plus some parchment paper so I could have 5-6 piece of dough pre-rolled. I bought more corn meal and used it liberally to stop the dough from sticking. DH got a wooden pizza peel for Christmas that greatly improved the process of getting the pizza off the grill.
Over all, it was much less hectic than our last pizza party.
J got cash for his birthday. We went to the Apple store on New Year's Eve and he purchased a new iPod touch. He's hardly put it down since he got it.