The kids returned to school on Thursday. I was planning on spending Wednesday doing nothing, take it easy and chill before the hectic routine of school and activities started up again.
S#2 woke me at 9am with a phone call. Yes, I was sleeping at 9am, it was going to be a lazy day and I was taking full advantage. She knew that B had been begging to go ice skating over break and since she was taking her girls, she invited us along.
I got the kids up and moving so we could get there in time. We had a small interruption. B came to tell me that he thought his throat was bleeding. A quick inspection showed a very, very loose tooth. He took care of it quickly.
Off we went to skate. A is a decent skater, she has been several times and she took some lessons a couple of years ago. The boys have skated once or twice and it has been several years. They both had a slow start.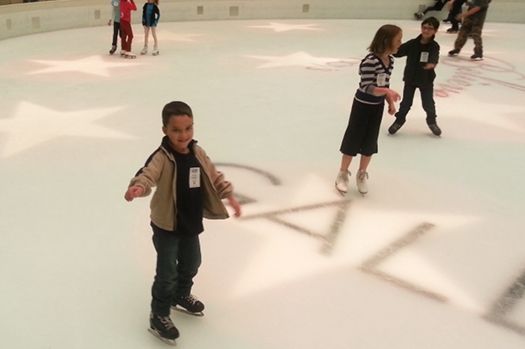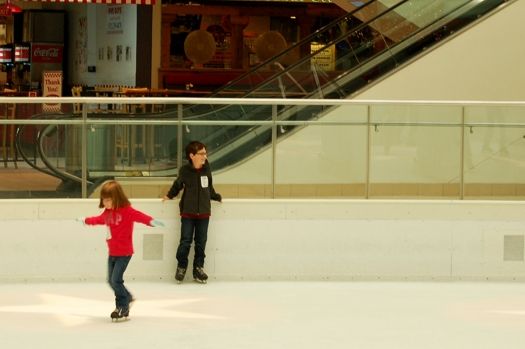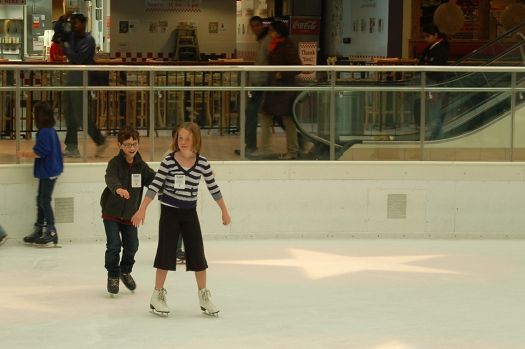 The kids had a good time. J & B eventually let go of the wall. Both had lots of falls. B came off the ice crying once after falling on his head. Except for a good bump on his noggin, he was fine. J's knee is still sore from falling. Despite the bumps, they all had fun. And I got to check another item off the to-do-over-Christmas-break list.