After staying up late to watch a movie, DH & I were pleasantly surprised that the kids listened to us and didn't come into our room until 7:30.
So much better than 2:45 in the morning
.
It was an exciting Christmas morning.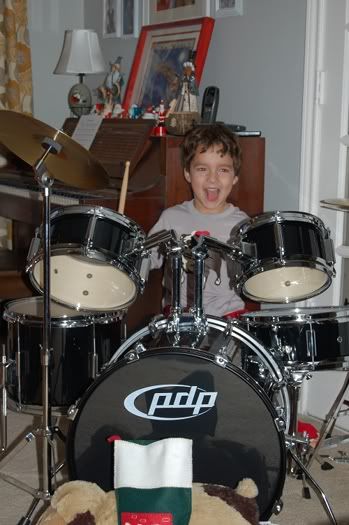 All we need is a microphone for A and we have a family band. I would not recommend visiting my house anytime soon. It is loud and not very musical yet.
For breakfast, we made cinnamon rolls in the waffle iron.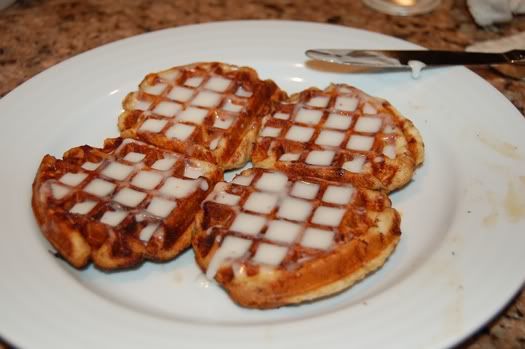 Gotta love an easy breakfast from Pinterest. Clean up wasn't so easy so I probably won't do it again but it was fun for Christmas morning.
DH continued with the random foodstuff presents. I got a 12 pack of diet coke, individually wrapped candy bars & this:
He did balance that out with an ipad, so all is good.
We spent the afternoon at the ILs house for a fish fry. We ate the fish the boys caught on a fishing trip back in October. After that, DH took the kids over to the cousins and I came home for a 2 hour nap. That might have been the best Christmas present of all!