A told me it was tradition for the cousins to come over and make christmas cookies. The girls are calling everything they want to do a tradition so they ensured they get to do it. You can't break tradition, right?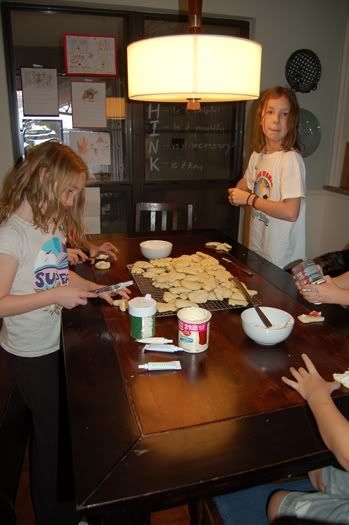 I was not looking forward to the noise and mess of making cutout cookies with 5 kids, but we did it every year growing up so I feel quite obligated to do it. I'm not the only one who feels this way. In the middle my youngest niece said thank you to me, because her mother (S#2) would never do this with her because it was way too messy and if she did do it, she would just yell.
For the most part they listened during the rolling out/cutting out process. The decorating was a loud mess. I solved that problem by leaving the kitchen and letting them do what they want. Cookies are done. One more thing checked off my list.