J had a double dose of bearing gifts today.
First he was the gift bearer at the school mass. Photos weren't so good. I was using my phone and the flash was off. In the first picture you can see the chalice on the right. That's J holding it. In the second picture, that's him on the right.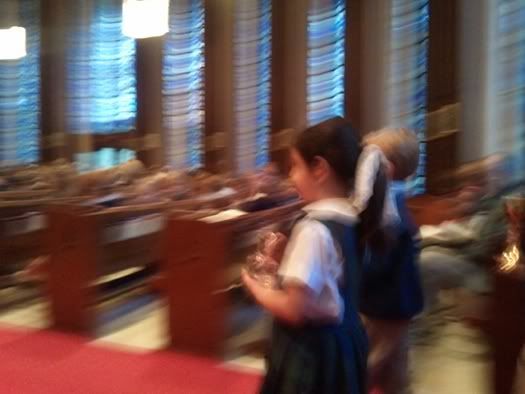 After school, J & B & I went to deliver the presents from the party to the Genesis Women's Shelter. The ladies at the gift drop-off remembered the
boys from last year
and were so excited to receive another bundle this year.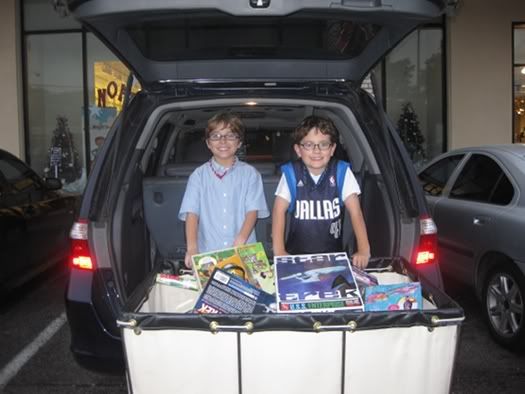 You gotta check out the link above and see how grown up the boys look compared to last year. I can't believe that they are almost 9 years old!