This was the last week of school before Christmas. It was filled with activities, Christmas luncheons, Christmas parties & Christmas performances.
J's performance was on Wednesday night. He sang well despite the bad photo.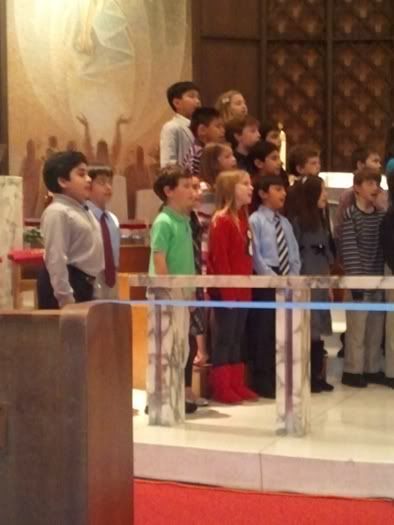 B's performance was on Thursday afternoon. He too sang well despite the bad photo.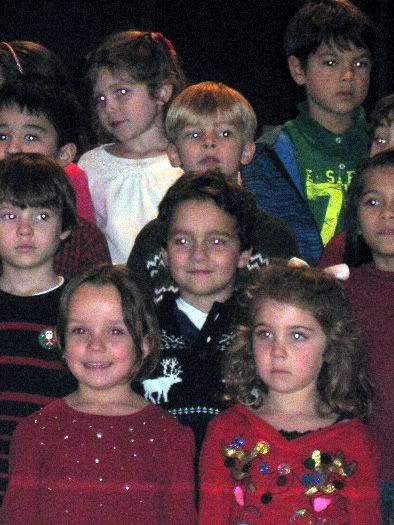 A is in middle school so she no longer has a Christmas concert. However, the 5th & 6th graders played a song on recorders at all school mass this morning. The cousins from Kazakhstan flew into town Thursday night and the two youngest went to mass with me to hear A play. She played well despite my lack of photos.
School let out at at noon. The kids were excited to have a break. I'm excited to have two weeks off from lunch duty!