Today is DH's 41st birthday. He's spending it at charity golf tournament. We didn't know when he would be home and we're a busy family, so we celebrated yesterday.
After church, the kids and I did some birthday shopping. Afterwards, we went to the Ballpark. It was a good day to attend a game. It was Patriotic Rangers hat giveaway day. There was a nice tribute in honor of 9/11. Plus, the Rangers won. Even better!
SIL & family ended up coming to the game too. B was excited to sit with his cousin at the game. It was strange to be at the game with just two kids.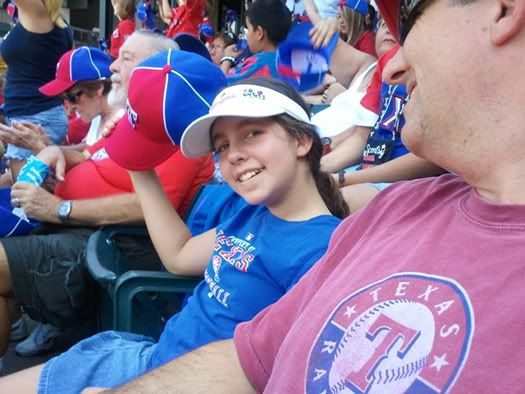 Instead of the dot race, they had Legends of Texas race. Sam Houston, Stephen F Austin, Davy Crockett & Nolan Ryan raced around down the 3rd base line and up the 1st base line.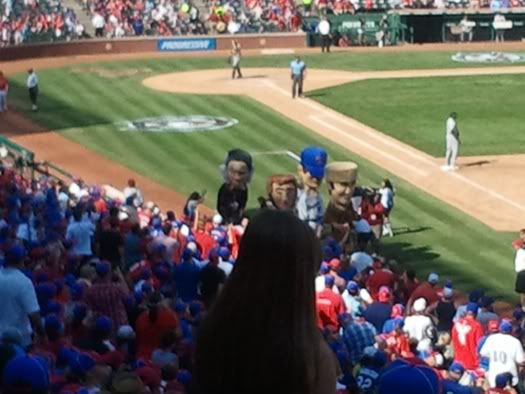 After the game we had PeiWei to go, lemon blueberry cake from Whole Foods and opened his presents.
Since DH got randomly bought me
tennis balls
for my birthday, I decided he needed rackets for his. We got one for everyone so we can enjoy some family tennis time.
We also continued the tradition of random food gifts. The kids picked out bubbly fruit water, york peppermint patties, gum, ding dongs and a bag of hot fries.
I hope DH had a nice time celebrating #41.