An ice storm blew through Dallas. They canceled school early on thursday before the bad weather hit. they were lucky that all predictions came through. we were coated in an inch or so of ice. Kids enjoyed playing. We all snuggled in on the couch and watched movies. It was a good day off.
The new tree took a big hit. The center top of the tree split off. DH propped up the remaining ice laden branches with some random scrap wood. keeping my fingers crossed that the rest of it is safe.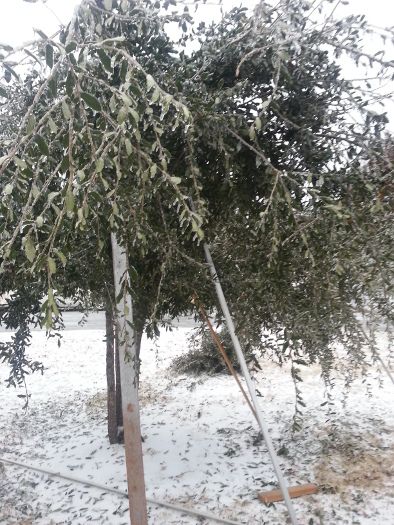 We survived the weekend, sticking mostly at home. Boys spent a lot of time playing outside. Sunday was spent getting ready for school, finishing all the work they didn't do last Thursday. Somehow, they cancelled school again today. It's a good excuse not to go back to work today, but the "I'm bored!" wails are getting old.