A went to perform at nursing homes with her dance company. They did three shows for the different groups at the home. I caught the last show for the group of women and one man who are in true nursing care.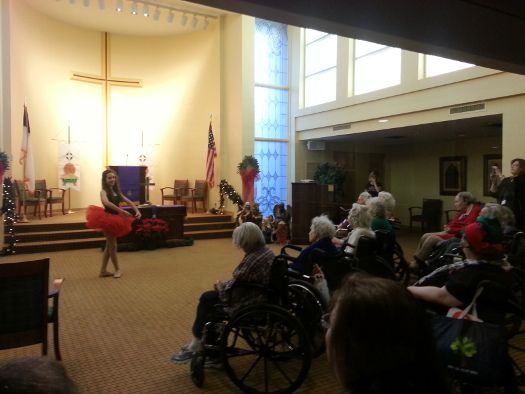 The show went well and the guests seemed to enjoy it. In the picture A is dancing to White Christmas and all the ladies sang along.
She had visitor's day at her normal studio, but it was the night I had my surgery. This past Wednesday, her extra ballet class had visitor's day. I went for the last 15 minutes of class to watch.
She's such a pretty ballerina!