We had three Christmas programs before school let out for break. First up was J & M in the band concert.
You can listen to them play if you wish.
I'd say they aren't bad for 1 clarinet, 4 saxophones, a trombone and bass guitar.
Last Monday was the grades K-3 program. It was something about spies and stopping someone from hating Christmas. I don't really know because you couldn't actually hear a thing. But B looked cute in his spy get up.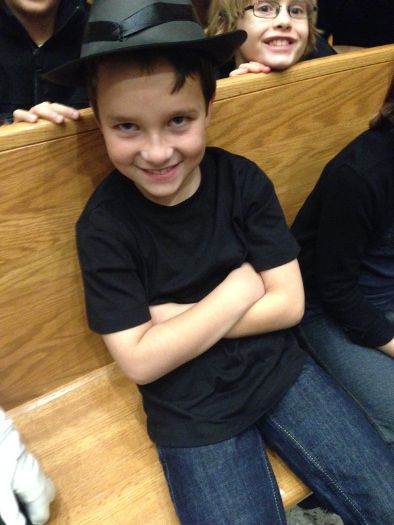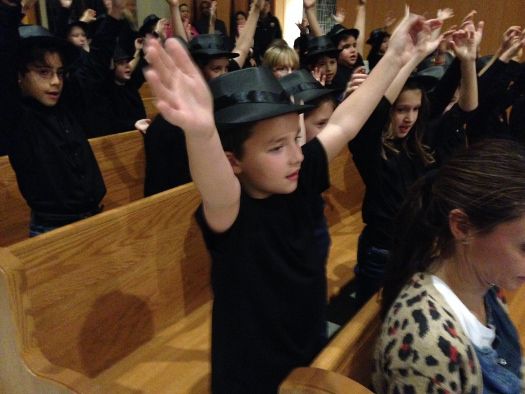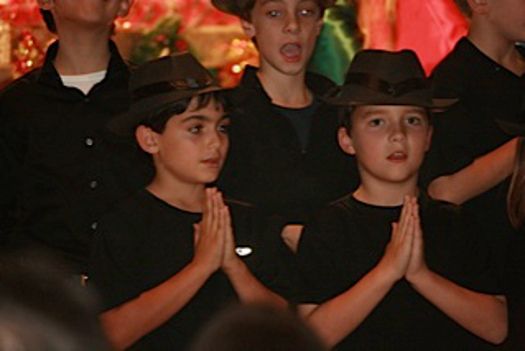 And they got to visit Santa.
Tuesday night was the grades 4-6 program. Again it was hard to hear and figure out what was going on. It was something about time travel. Strange.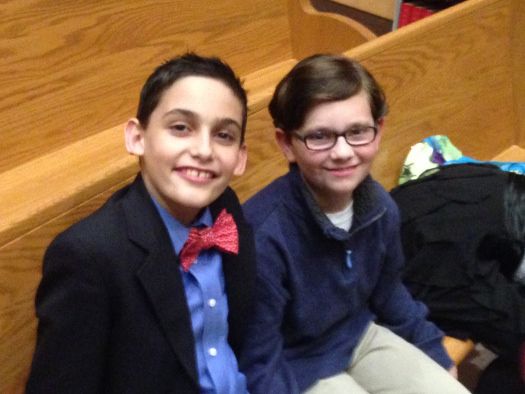 B was responsible for taking that last video. I apologize in advance
I personally prefer a traditional concert with traditional songs with fewer dance moves. Maybe word will get back to the school before next year.