i'm so slow on blogging these days. blme that silly full time job. i know when i'm behind when the husband sends me pictures from his phone. here's some from last week. b had a soccer tournament. i spent friday & saturday driving out to bfe at ungodly hours to watch 7 year olds kick the ball around.
saturday, while i was enjoying soccer, j& dh went to enjoy a day at smu. friends had great parking spots, tailgating on the boulevard and catered suite for the game.
they had fun, so much fun, that the husbands, who i thought were going to take the boys to the 8pm game on saturday night, decided it would be better if the wives drove the little boys instead. fun, more soccer! (Actually, it was good game and i like watching b play. it's just fun to give dh a hard time.)
wednesday this week, dh took b on a cub scout outing to the frontiers of flight museum.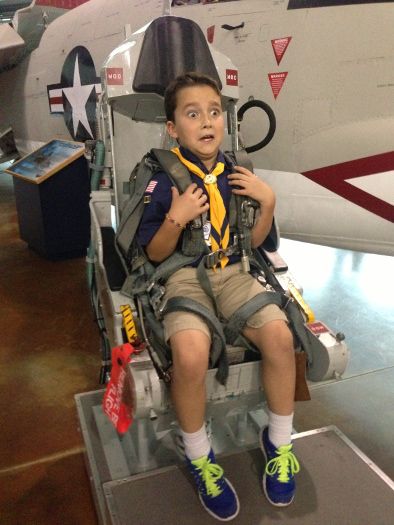 i think they had fun except b spent too much time playing in the ejector seat and missing the tour inside the big plane. tears ensued.
i need to work on my vocabulary, i overused fun.