After the trip to the Aquarium, B & I met the rest of the family at the ball park. It was BIL#2's birthday. It was also the first day of hot in Texas. I'm not complaining that the first day of hot was June 2nd, but it was hot. S#2 & I suffered through in our seats in the sun. Several of the others found seats in the shade.
DH's childhood baseball hero, George Brett, was at the game with the Royals. He and Nolan Ryan were on the field for something.
I took a picture of DH taking a picture.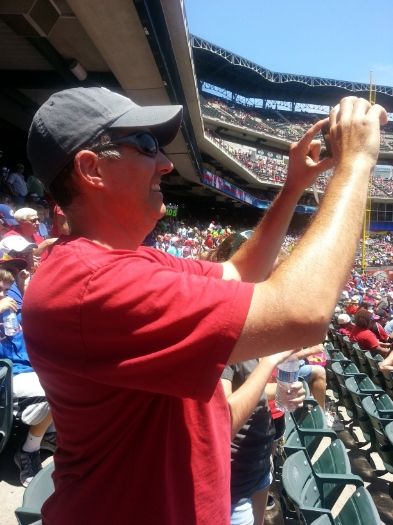 The kids tried to get a free t-shirts from the girls with the t-shirt slingshot. No luck despite their enthusiasm.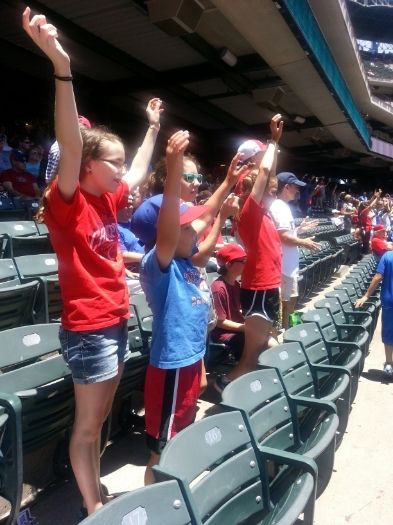 It was dollar ice cream day. The Rangers came back to win the game. It was a good afternoon for all.