A week ago was Father's Day. We started off the day by going to mass on Saturday night. Nothing better than sleeping in on your day. I planned to let DH sleep awhile, but life intervened. Some how, someone left the back freezer door open all night. (And it wasn't the kids and it wasn't me!) Oops. We got up early and started cleaning up the mess. DH had gone to Sam's Club/Costco a week or two before and we had a freezer stocked with meat that had all defrosted. I cooked 5 lbs of ground beef by 9am.
After dealing with the freezer, we headed out to breakfast with FIL at Pete's.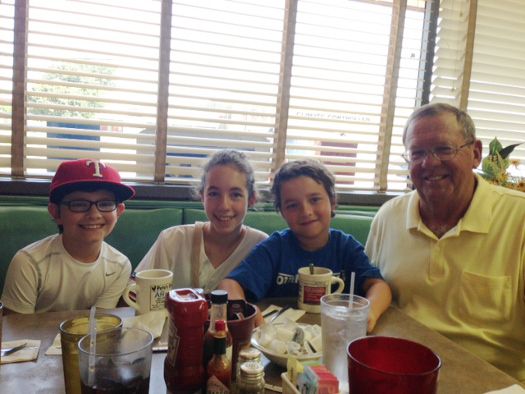 Of course it is a big day, so we went to the baseball game. S#2 & family, S#5 & my dad joined us. It was a hot one. Half the family had seats in the sun and half had seats in the shade. I switched back and forth.
S#5 & J enjoyed a 2 foot long pretzel.
It wasn't a great game. We finally succumbed to the heat and the loss and left at the top of the 8th. Since we had meat to cook, the family came over to eat burgers for dinner.
I meant to take pictures of dad with the sisters. And a picture of DH and the kids. I didn't. We got this one right before the kids went to bed.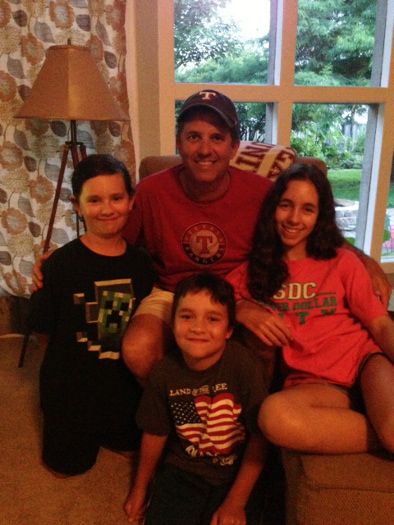 Happy Father's Day, DH! I hope you had a good one.