Last week we went to the Rangers home opener. DH of course had us early, we got to the ballpark about 9:30 and we got the last parking spot on grass in the whole of parking lot A. I guess I should stop giving him a hard time about getting up early. Even though I really wanted to sleep in. DH got his tailgate setup in place and got brats on the grill by 10am.
The kids were being goofy. A wildly cheered on her cousins playing
cornhole
. The boys refused to take a normal picture, so I'm putting these pictures of them on the blog. So there! Next time maybe they will smile.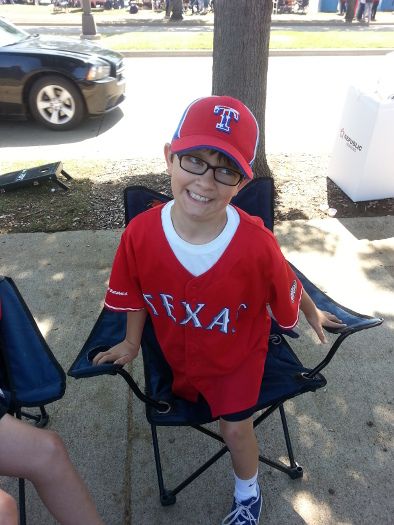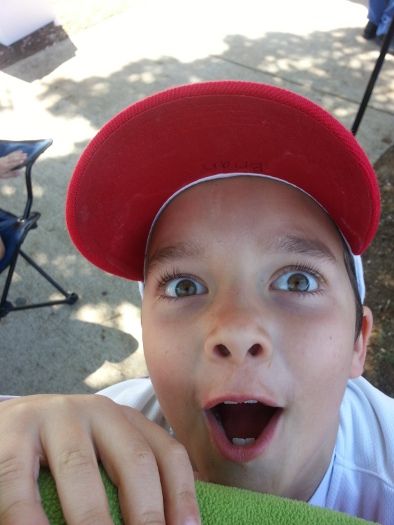 They did pose for a group photo with BIL#2 before we went into the stadium.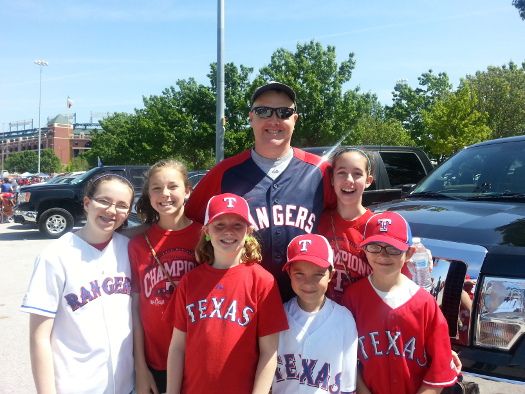 Our seats were under the overhang, not the best for taking pictures of the field, but here's opening pitch (or maybe I was busy talking and missed the opening pitch and this is the 4th or 5th pitch of the game, maybe.)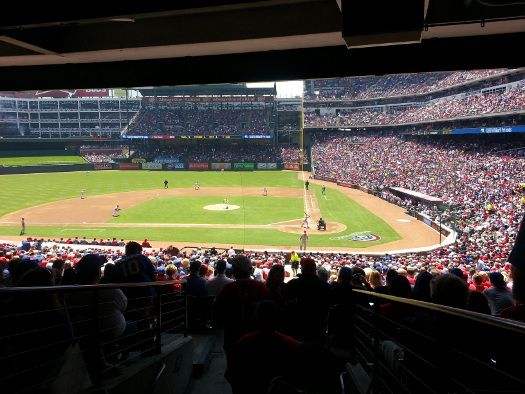 We won the game and there was more goofiness from the kids.
It took me a whole week to get this on the blog. I went back to work full time 3 weeks ago and the blog is suffering. I need to keep it up. It is a good record of our lives. The other night at dinner, the kids were talking about something and B wanted to know how old he was when it happened. The answer was to look it up on the blog. I never filled in a baby book, but I have a lot of family stuff recorded here, like
Opening Day 2012
,
Opening Day 2011
,
Opening Day 2010
, and my favorite (definitely worth the extra click!)
Opening Day 2008
. I don't know what happened to 2009. Either we didn't go, or most likely, I didn't go so I didn't blog about it. I'm going to have to make the effort to keep this up.