We spent the last week on a vacation with S#2 and family. We took a week long cruise out of New Orleans. It was a nice vacation and fun was had by all.
The cruise left on Sunday but we drove in on Friday so we could enjoy a few days in New Orleans. Saturday S#2 & the kids and I met up with friends from Kazakhstan at the New Orleans Zoo. DH and I have been to New Orleans several times but this was my first chance to go to the zoo.


Crazy B!



S#2 thought this was funny so I took a picture. One monkey is eating bugs from the other monkey's armpit. I told her I would blog it and I don't think she believed me.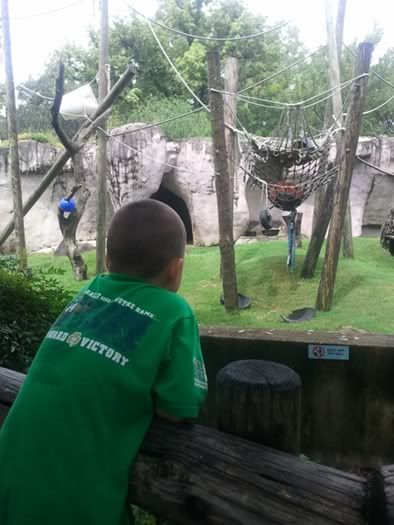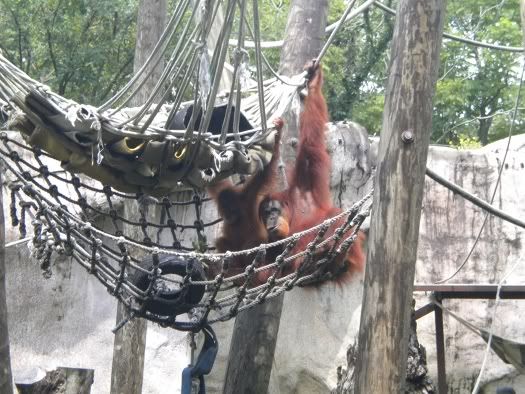 Kids in a tree



Kids in a net



Enjoying the "Cool Zoo"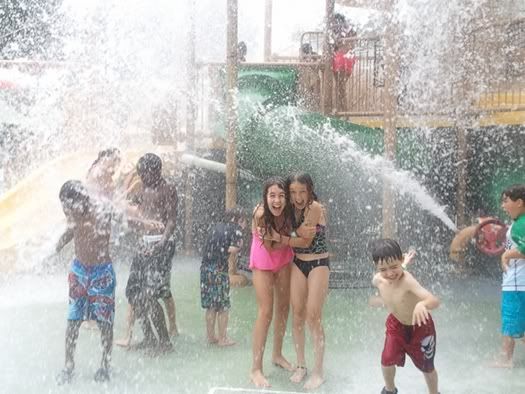 After the zoo, we went to the one spot I really wanted to hit while in town, Frankie & Johnny's. I told S#2 about it and she said her friend had already mentioned it for lunch. I got a shrimp po-boy and shared fried pepper rings with DH.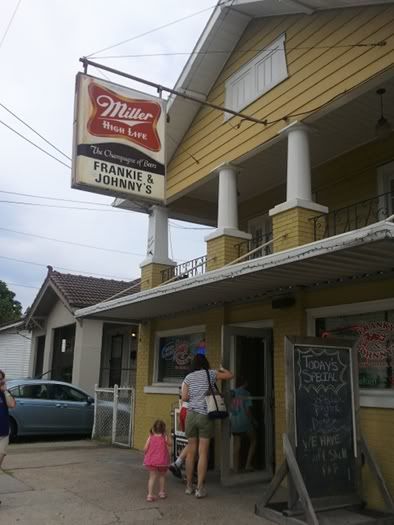 The food was as good as I remembered. After lunch we had another N.O. tradition that I had never experienece before, snoballs. The line to get one was a testament to how popular the place is.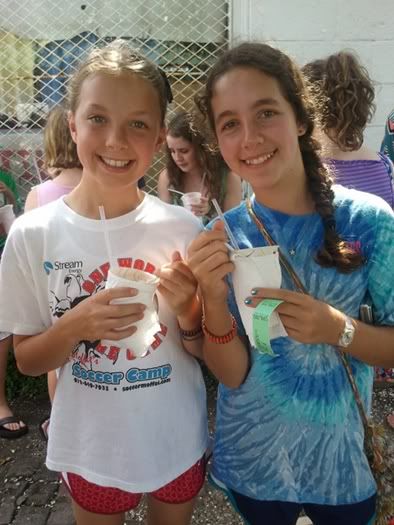 After my big lunch, I decided to skip the snoballs. S#2 got a limeade and made me regret my decision. Too bad, but I wasn't going to wait in line for another 30 minutes for one of my own. If we ever make it back, I know exactly what I'll order.
At the end of the day we headed out to a Zephyrs game. We were suppose to go on Friday night but there was a horrendous rainstorm and it was cancelled. We were treated to a double header instead.
The ballpark was nice and small. It was bobblehead night. The bobblehead was the coach of the LSU baseball team and I had no clue who he was, but he used to coach at ND, so we'll keep it. The baseball bingo was fun to play, almost as fun as scoring a game. One of the kids got a baseball tossed to them. None of the other kids pouted over not getting a ball. It was a very nice end of a very nice day.