J spent Tuesday morning fishing with his grandfather. They got up at 5:30 am and headed out for 4 hours of fishing. He is dedicated. He was rewarded with a good catch. They came back with 4 big bass, and he reeled in a 19.5" bass.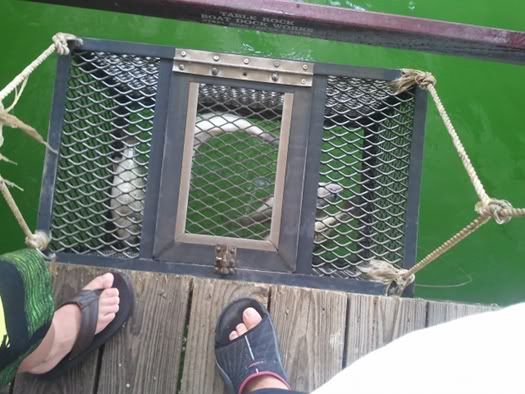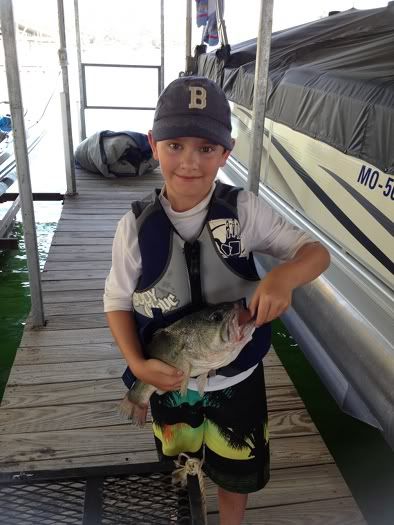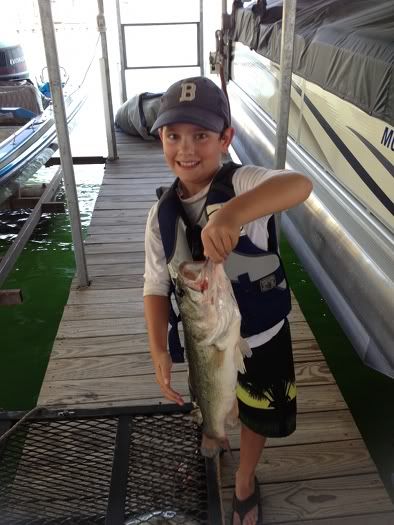 The rest of the fishing was just off the docks. There was lots of perch jerking. J & A both caught fish at the big dock. B had no luck all week long. Saturday morning before leaving he and Papa went down to the little dock to try one more time. He managed to catch 8 fish, which was very good because otherwise we probably would have heard about it the whole drive home. J caught one more and practiced taking out the hook all by himself.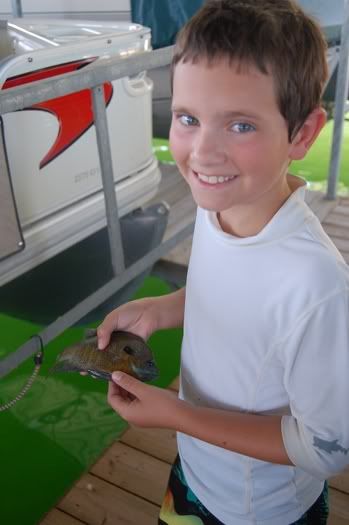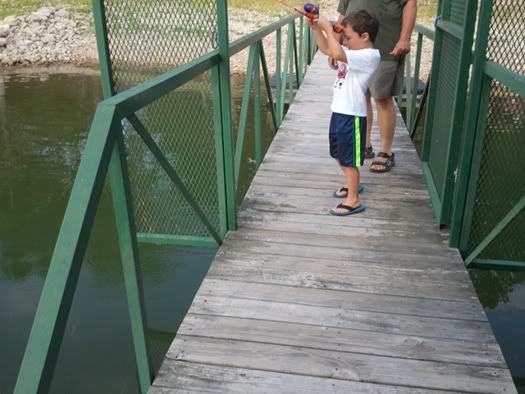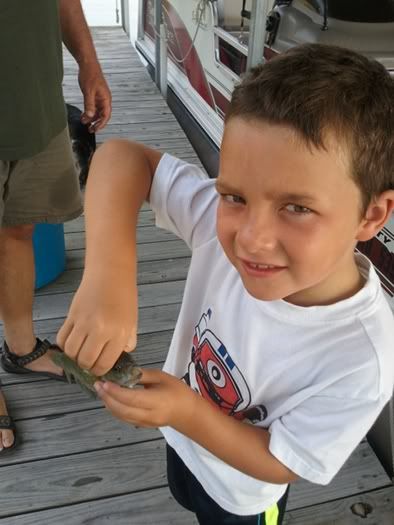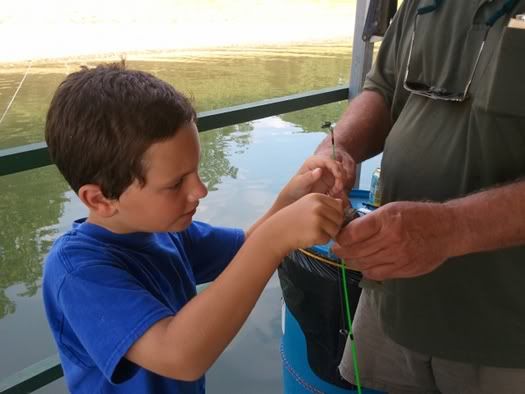 I'm told that A did catch fish. I just wasn't there to take pictures of it.