Last year, the kids waited until the last day at the lake to try water skiing. There was still some learning to do and they didn't get much time for skiing. This year they didn't wait. They had much better success at it, all three popped out of the water like they had been doing it their whole lives.
B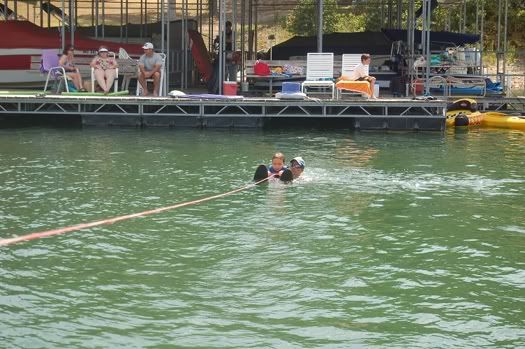 J




A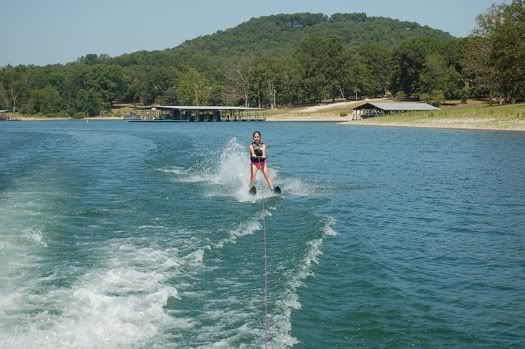 J decided to get a little cocky on the water skis. He first tried jumping then he went outside the wake.
A was not going to be outdone by her little brother. She took another turn and tried jumping, only to discover that the big skis are heavy and didn't do that without her feet coming out. She manage not to fall. She did figure out how to ski out of the wake. She zigged and zagged behind the boat for a long time.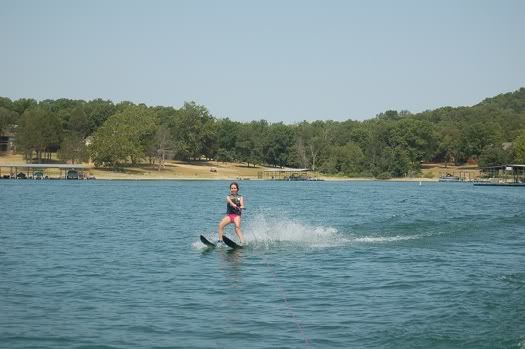 I think next year she'll be ready to slalom and J will be looking for a ski ramp. I was very proud of B. He got frustrated last year because he had such a hard time. He yelled, "I'm going to get you next year, water-skis" as we left the lake. He wasn't as daring as A & J but he did figure out that he could let go and wave when we went past the dock. And the people a few docks over were very impressed to see my little guy spinning around the cove on skis.