In a late night, alcohol influenced decision, DH bought four tickets to a San Diego Padres game in San Diego at the school auction. The batting coach's kids go to our school. Since we both love baseball and S#2 and BIL also love baseball, we turned it into a weekend trip. Here it is in photos.
Day One

Tourist time in LA



We drove through Beverly Hills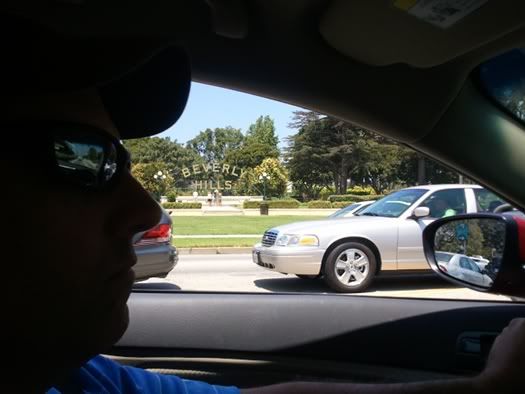 Up Rodeo Drive



Checked out Grauman's Chinese Theater



Took pictures with Marilyn



People were taking pictures of this place so we did too!



We happened by UCLA and stopped to check it out. DH was dressed for it.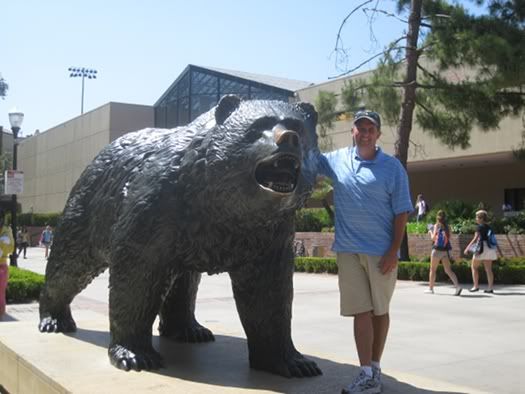 Next we headed to Malibu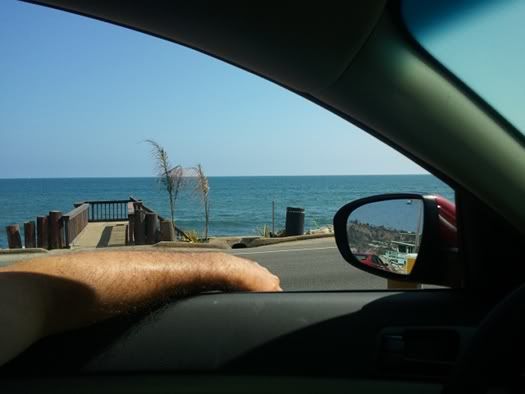 stopped to eat dinner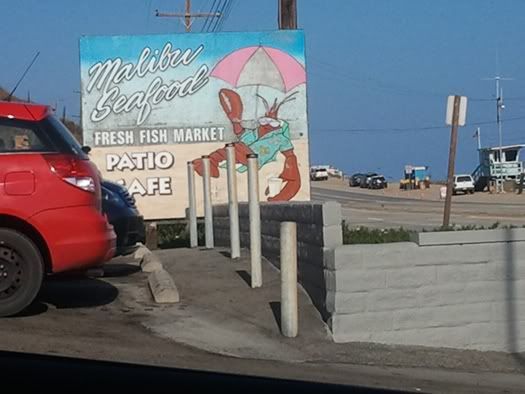 admired the view from our table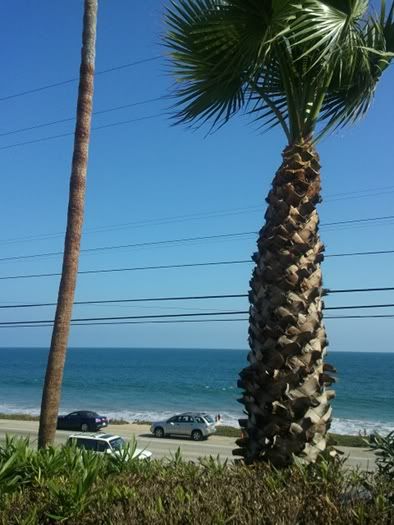 checked out the beach



Had drinks right on the water. There were splash warnings on the glass



We happened by Pepperdine and stopped to check it out. 70s looking campus but pretty view.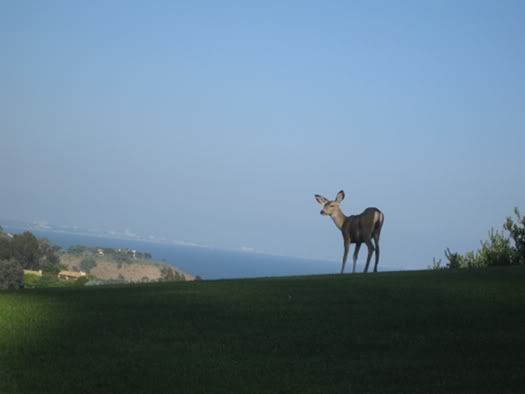 I thought this was funny. When do you see deer at a deer xing sign?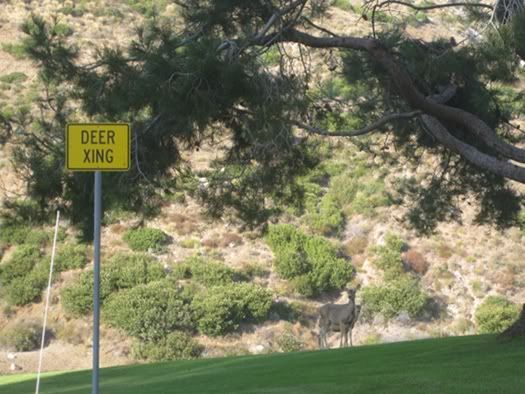 Day Two
We picked up S#2 & BIL and headed to San Diego.

Spent the afternoon at Hotel Del Coronado



hung out on the beach



I took pictures of this store for S#1 in honor of our family name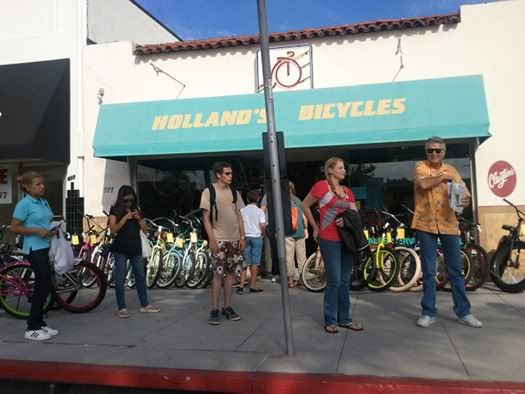 That night we headed to the game



At Petco Park



A nice ballpark, I liked how they kept the old building as a part of it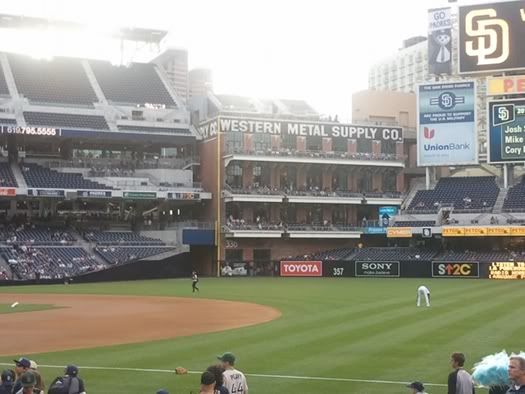 It was a good game despite the loss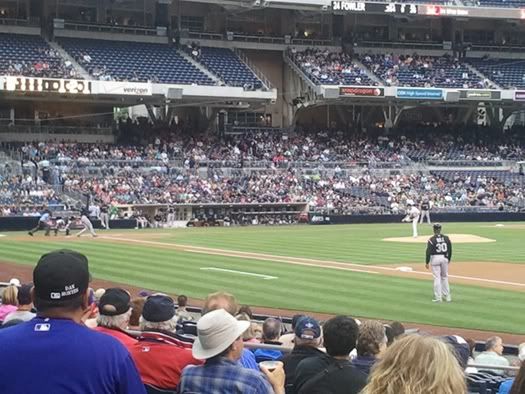 Day Three

After a good breakfast, we headed to the horses



It was cool to be at Del Mar but it was a lousy day for betting. I lost all the bets I made, $15.00



We discovered the horrors on CA traffic when it took almost 3 hours to drive from Del Mar to Dodgers Stadium, but we made it.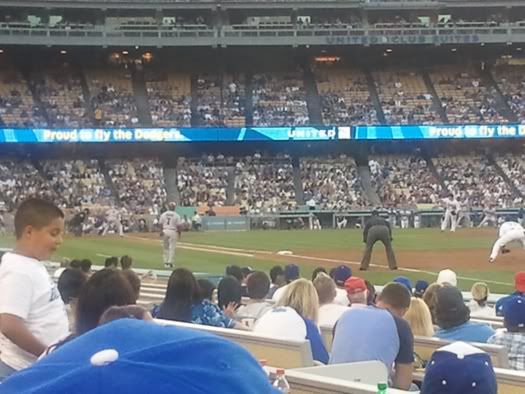 We saw a homerun but the game was another loss.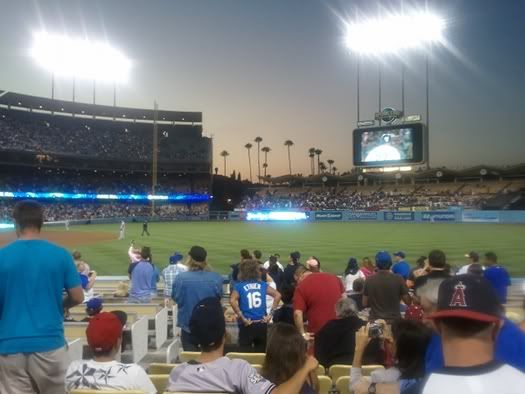 Day Four
On our last day, we headed to Venice Beach. It was crowded with people out walking



And there was a Hare Krishna festival going on



After walking, gawking and present buying, we had one last beer before heading home




It was a jam packed weekend but lots of fun.