Last week DH came in from getting the paper and asked me to come outside and bring my camera. I know its good when he wants me to bring the camera.
Another moth mistook our door for a tree. It is a
Walnut Sphinx moth
.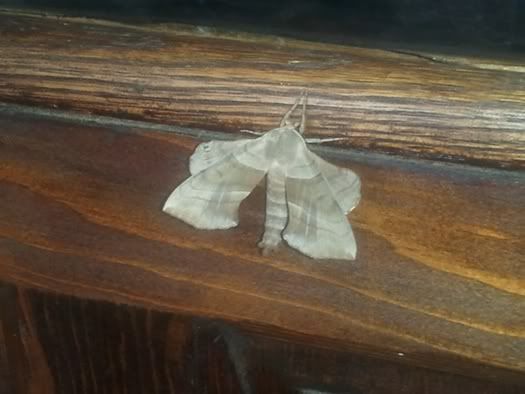 I also noticed hummingbirds at the turk's caps the past two days. I had been disappointed that they hadn't come back this year, so I was happy to finally see some. It is too hot for me to try and capture a picture of them. Maybe next summer.