I haven't posted any garden pictures yet. A few weeks ago I turned the dirt and got a few plants in the ground. It's a start.

My oregano from last year survived winter and being covered by a wheelbarrow full of dirt thanks to B.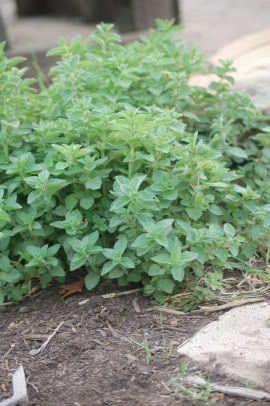 A finally got a strawberry plant.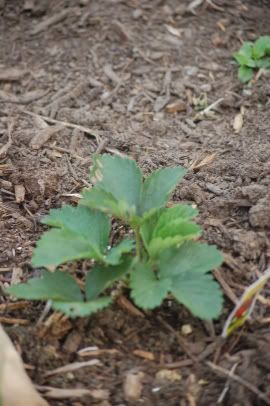 Jalapeno plants for DH's poppers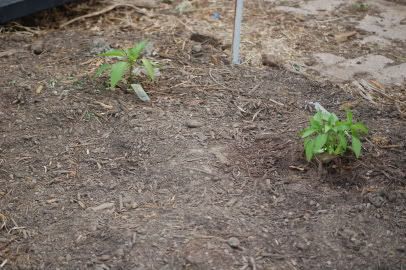 I also put in a green pepper and two tomato plants. One of the tomatoes got squashed by a random child or animal. I returned it for a new one yesterday. The other one isn't looking too hot. Some little bugs have been attacking it leaves. I sprayed it down with some organic stuff and I'm hoping it will live.
B and I spent the day yesterday planting more. We put in a parley plant and seeds for basil and carrots. I've got cucumber, green bean and snow pea seeds waiting until J & A have time to help me, hopefully this weekend.
One more picture. The rain barrel the girl scouts made at the last meeting. This is going to go in the school garden.