We tried to decorate the derby car the other night. It didn't turn out so well. The car had been spray painted with a glossy black. When we peeled the painter's tape stencils off, the acrylic paint came with it. Not good.
Yesterday I went back to Jo-Ann's and got Sharpie paint pens (which I didn't buy the first time around because the acrylic paints were less expensive, teach me for going the cheap route.) I made new stencils and John (and I) painted it again.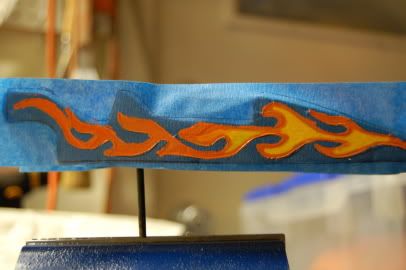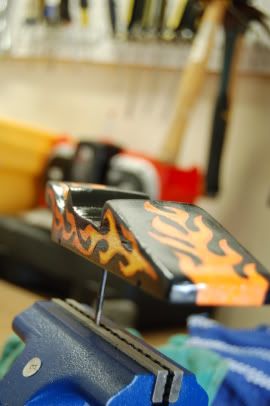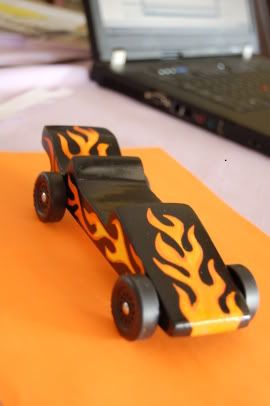 DH weighed it down with tungsten putty and powdered the axles with graphite. He built a small ramp to test it out. It seems pretty straight.
He's hoping to win
an award
like his last time or even better, do really well racing like
my friend's son
.