We didn't do much for Mother's Day. Just the way I wanted it. I slept in until 9am. I got breakfast tacos in bed for breakfast. I spent an hour or two in the yard cleaning up debris from the winter and pulling weeds. I went to JoAnns with S#5, MIL & A. We ordered in Thai food for dinner.
The boys found a way to amuse themselves in the afternoon. Homemade water slide time.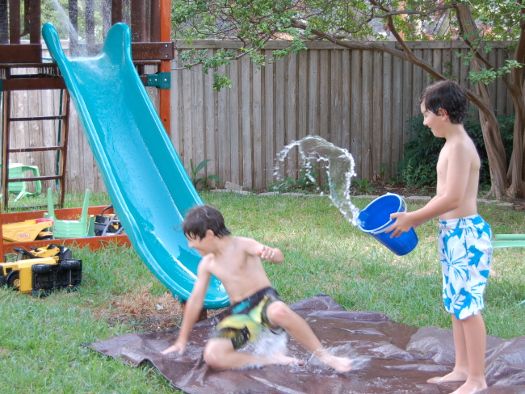 Of course, once the meal was over, it was back to being a mom. Laundry, last minute school stuff, make them brush their teeth and go to bed. The real fun!