I got my tomatoes in the ground before the end of March. We had a freeze warning a couple of weeks into April. I tented the plants with some old sheets.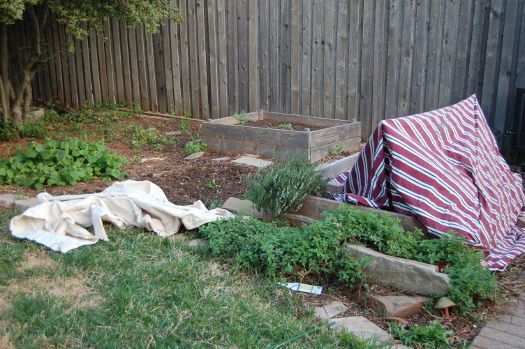 It wasn't too bad. I think I lost one tomato plant, but it might come back.
The strawberries survived and are producing fruit.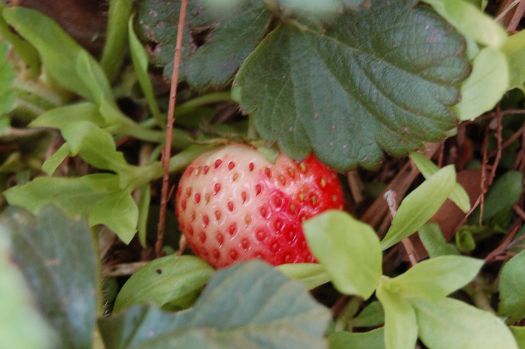 We've eaten 4-5 so far, but some animals have discovered them and there are now bites out of the ones that are growing.
We've had a pretty cold spring. The benefit of the cooler temperatures, tomatoes already growing.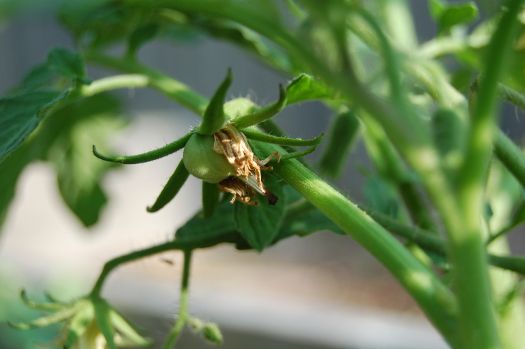 Isn't that awesome!!!!
I didn't do much with my compost this winter due to the broken wrist. I discovered that cold composting doesn't kill pumpkin seeds. After a quick screen of the compost, I tilled it into the box before planting the tomatoes.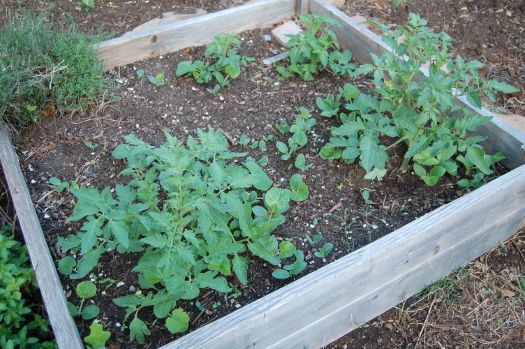 After a week or two tons of baby pumpkin plants were going. I moved a couple and plucked the rest. I'm still plucking the rest.
I don't know if the transplants will survive, but if they do, maybe we'll get from free pumpkins for Halloween.