Last Saturday the girls were confirmed. They both selected Aunt Mimi (S#5) to be their confirmation sponsor. It was so nice for the "twin" cousins to be confirmed together.
The girls and their sponsor before Confirmation.
The girls being holy.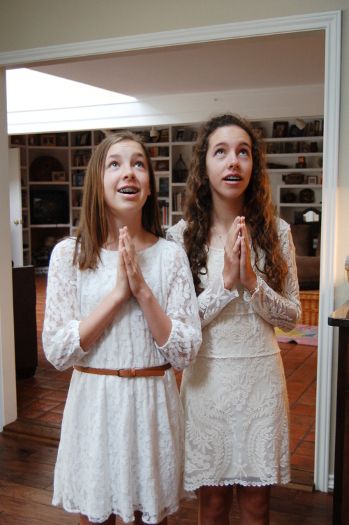 Easter is late this year. My dogwoods bloomed for Confirmation instead. I love my dogwoods.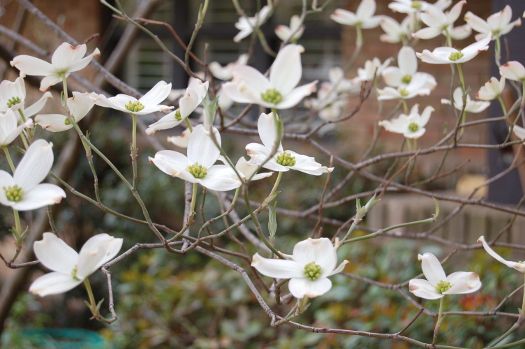 Processing into church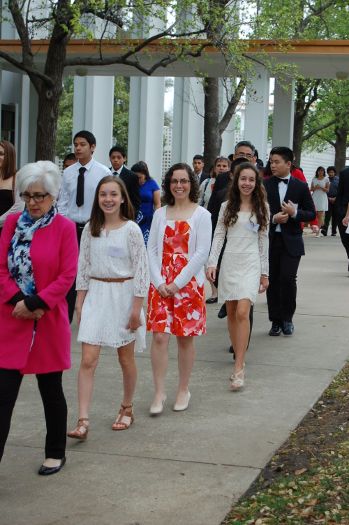 The anointing of oil.
E



A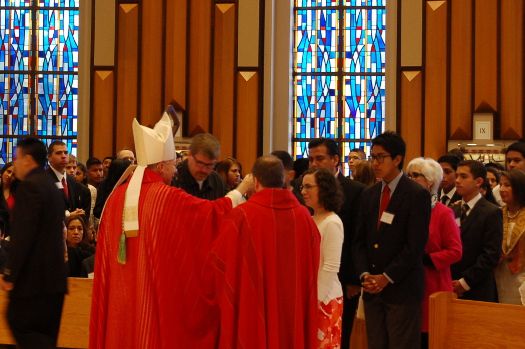 Father Alan stood in the way of my photography. Of course Father Alan would tell me that it is a sacrament and I shouldn't have been taking pictures in the first place!
Goofy A opening her cards.
S#5 gave them cross rings from James Avery. She wore her matching ring in honor of the event.
In thanks for being their sponsor, the girls gave S#5 an Awesome book. It had fill in the blank pages about how awesome Mimi is. There were lots of references to confirmation and dancing and baking and putting up with them.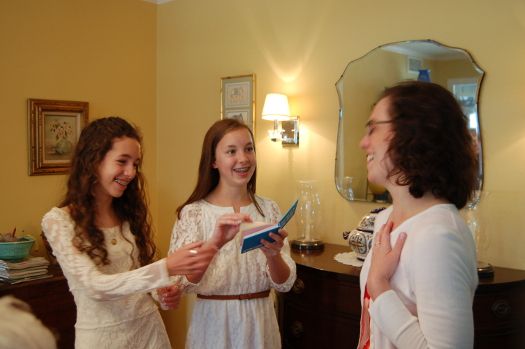 I think she liked it!