We had a nice Easter.
The boys were up early. We woke up A so we could have the egg hunt and make it to 8am mass.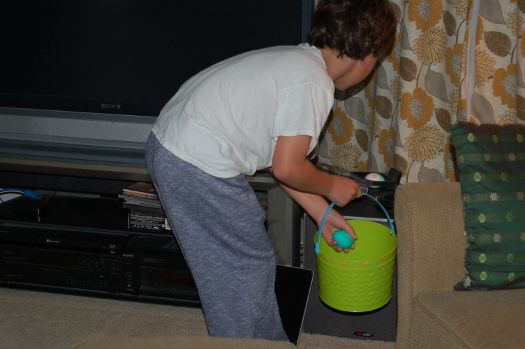 The kids were nice enough to stand in front of the remaining dogwood flowers for an Easter picture. The boys weren't super cooperative about smiling for the photo. When J looked at the camera without a forced grin or a smirk, B was staring off into nothing. This was the best I could do.
After mass, we went to fish fry at the IL's house. It was delicious as always.