Vacation knitting!
I took some yarn I won on a blog contest with me. I printed off a pattern the night before we left. I grabbed a pair of needles and left.
I had know idea if the yarn would work with the pattern or if I would have enough. Luckily it worked out well.
I enjoyed the pattern a lot. It was easy to memorize and good for car travel. Not too much thought involved. I finished it when we got to the lake but I knew when I tried it on that I probably wouldn't wear it. It wasn't the right shape.
So the day we left the lake, I ripped the stockinette portion out and started over, changing the short rows a bit. I wanted to finish it before we got home but I didn't quite make it. I got halfway through the bind off before we pulled into the driveway.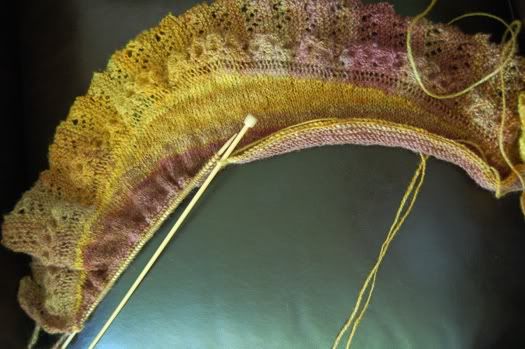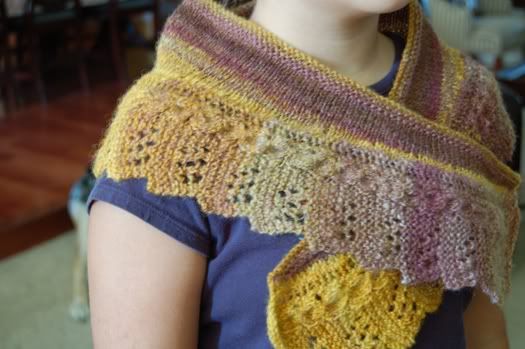 I'm happy with the results. I think the yarn did well with the border pattern. The color repeats followed the pattern repeat fairly well. The colors remind me of sunset.
Meluka
Ravelry link