Our summer vacation plans were set, a trip to Indy for the Crum Cousin (dad's family reunion) & a week at the lake. However DH wasn't sure if he was going to join us for the trip to Indy. Finally Tuesday he decided to go and we changed plans again by adding a stop in St. Louis.
We left a day early and drove to the lake on Wednesday. Thursday morning we headed to St. Louis. A few hours later we were pulling into the parking at the
Magic House
, a children's museum that DH remembers going to when he was a kid. Everyone had fun and I discovered just how static-y my hair really is!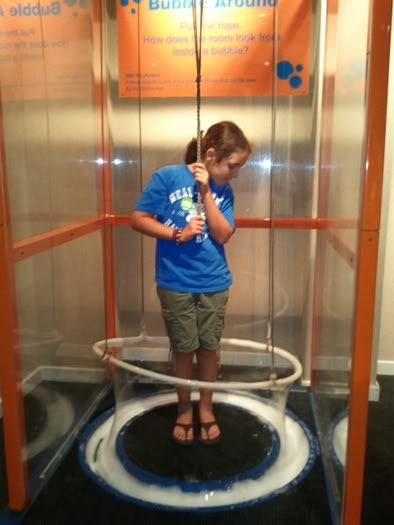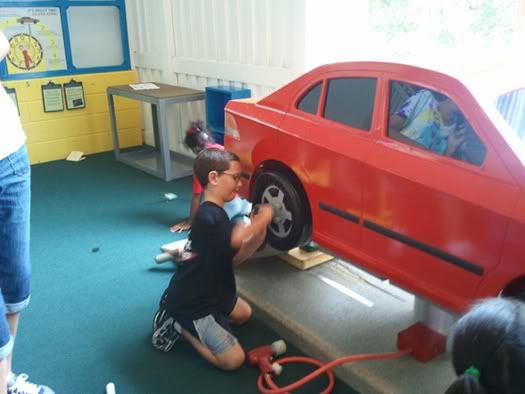 After the Magic House, we drove around the neighborhood, saw the house where MIL lived and stopped by
Ursuline Academy St. Louis
.
We decided to go for a traditional St. Louis dinner. We found a restaurant in the Hill,
Guido's
. We ate toasted raviolis and St. Louis style pizza. Loved the cracker thin crust, but the provel cheese, not so much. Boys ate one bite and declared it disgusting. Provel is like white velveeta and not our taste. Next time we'll request mozzarella. We headed to
Ted Drewe's
, home of the concrete for dessert.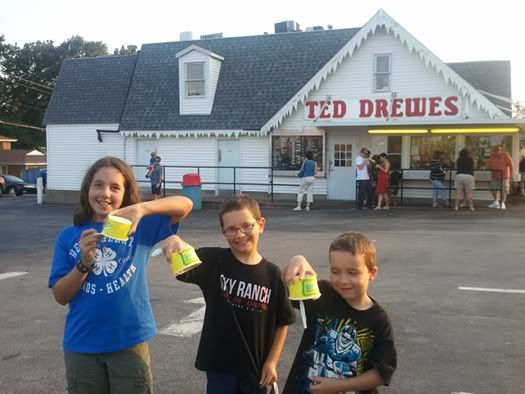 Its not a good idea to turn your custard upside down even if it isn't suppose to fall out.
They were nice and gave Brian a new custard.
Despite the provel cheese & the dropped dessert, it was a good day in St. Louis.