The rest of Spring Break was baseball, baseball, baseball. We spent Sunday-Thursday in Phoenix and saw 5 games. DH even squeezed in an extra afternoon game on our last day in town.
Sunday afternoon we went to the Rangers at the Mariners. We got seats down the first base line. The kids went to sit right on the wall, easy access to signatures from players walking on and off the field.
The best part about this game was that B was sitting on the wall with J & cousin M. A player walked passed by and patted him on the head. But what he really did was take B's sunglasses off the top of his hat. B was sort of starting to freak out but the player turned around and gave him a thumbs up. He dropped off his gear eventually came back to return the glasses. The player turned out to be
Brett Nicholas,
a catcher who played in Frisco last season. Brian was super excited. After the game, we hung around after the game and got his autograph.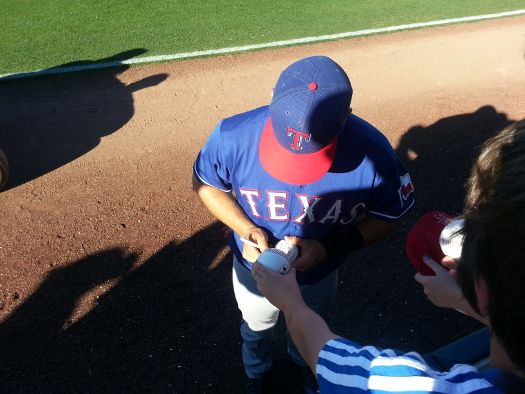 Monday morning we went to the Rangers practice facility. Lots of excitement.
Pudge Rodriguez coaching the catchers.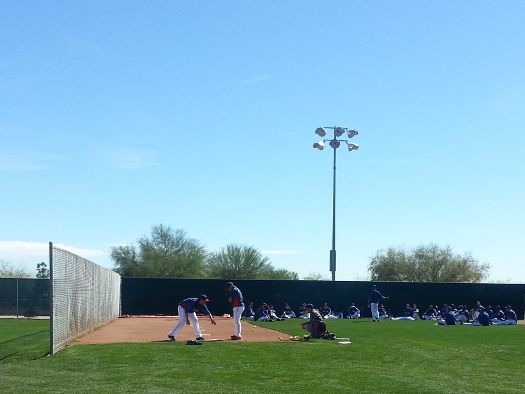 Elvis Andrus walked right passed me!
The kids got tons of autographs! There were baseball players everywhere. Most of them were minor leaguers, but they happily stopped to sign baseballs/shirts/hats.
After a lot of searching, we found
Preston Beck
, the son of a math teacher at school. He was nice enough to stop and talk and take a picture with some of Mrs. Beck's former students.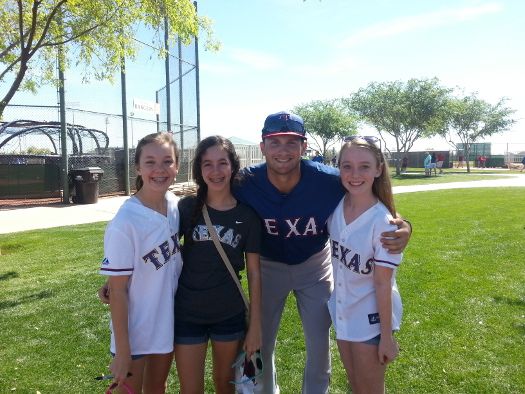 While we were at the back fields watching Preston play, B went to find his new favorite player Nicholas at batting practice. He yelled out, "Hey, Brett, remember me!" Brett remember that he was the sunglasses kid. After he finished batting, he gave B his batting gloves. When they were leaving the batting cages, he stopped and signed a glove!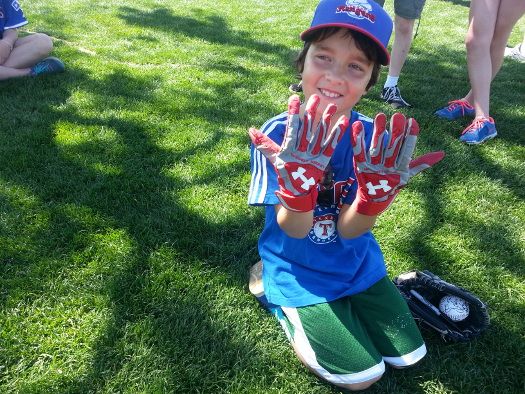 B was one excited boy!
We had lots of fun the rest of the week.
Adrian Beltre signed autographs.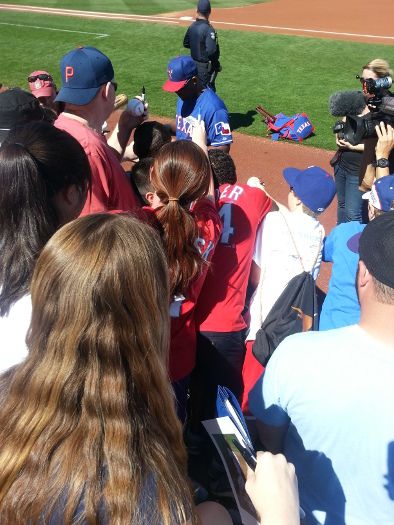 Yu Darvish pitched.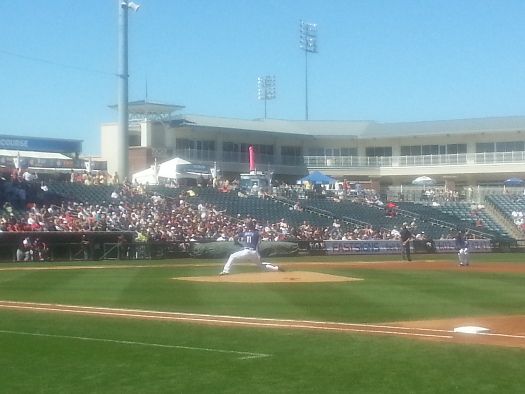 All the kids got a picture with B's favorite, Brett Nicholas
They rode the carousel. Well, girls took selfies while riding the carousel. (I liked the warnings on the sign!)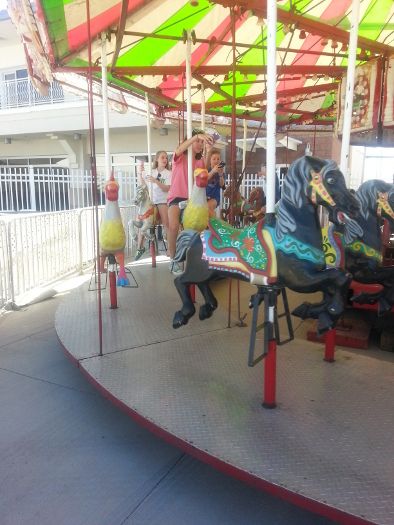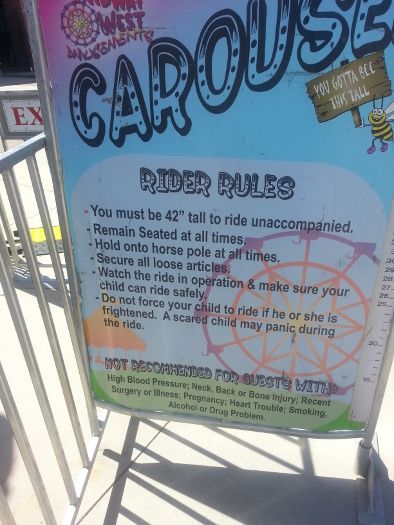 Adrian Gonzales tossed a ball to J on his way to the dugout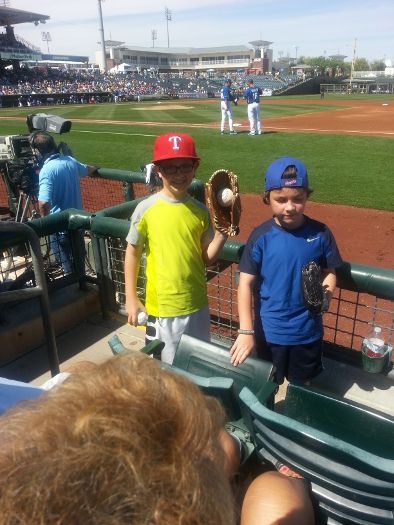 We watched Elvis Andrus & Adrian Beltre do pushups after losing some sort of bet in the batting cages.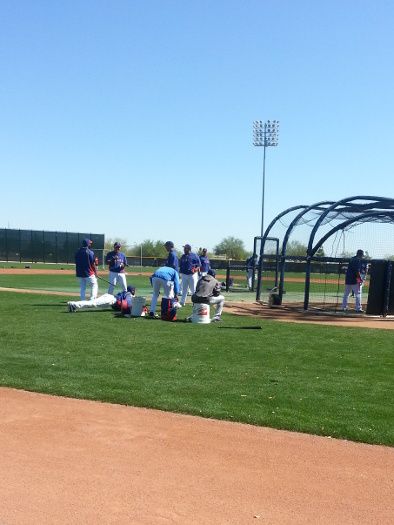 We met Darren Oliver while watching Preston Beck play.
We got a picture with all of the kids and Preston Beck. Those poor single A boys don't get much attention at Spring Training. Preston must have loved the cheering squad we brought to his game!
It really was a fabulous Spring Break trip. We'll have to do it again some day.