We had a great spring break this year. Last year DH & BIL#2 went off to Spring Training for the weekend. They enjoyed it and decided we should go back with the families for Spring Break this year. BIL#2 rented a big house and invited us and another family to join them in Phoenix.
Since Phoenix in only 3 hours away from the Grand Canyon, I convinced DH that we needed to make a side trip. We left Dallas at 4am and drove straight through with only 3 bathrooms stops. We made it in time for sunset. It was an impressive road trip with 3 kids, especially with B who has a teeny bladder once he sits in a car.
The Grand Canyon is awesome. We had a quick visit, less than 24 hours but we made the most of it.
After catching the sunset, we checked into the hotel. DH called ahead to confirm our reservation and asked for a room with a view. They told us that not many rooms have a view, but they managed a bit of one.
We walked down to a cafe to eat dinner and check out the gift shop and then we headed to bed. We were tired.
The next morning we got up and watched the sunrise.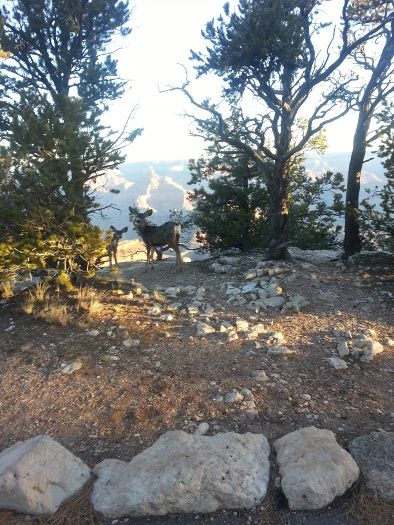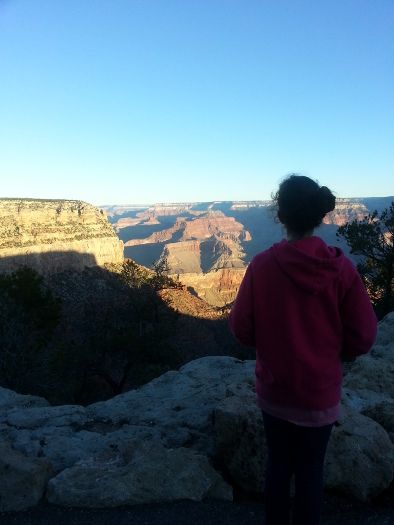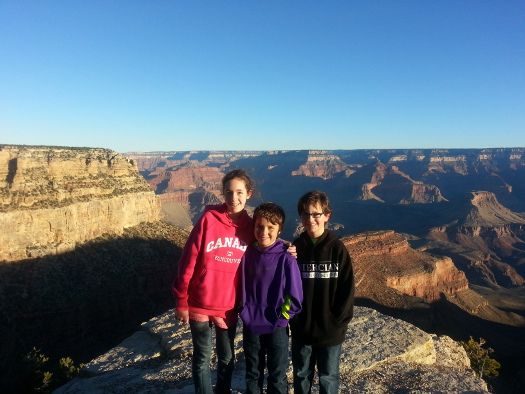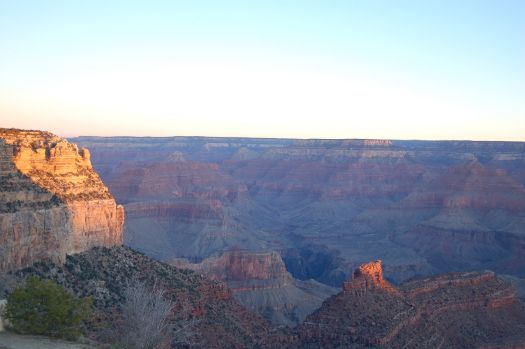 After a very nice breakfast at the hotel, we purchased souvenirs and headed out. We left the park via the East Entrance and stopped to check out the sites along the way.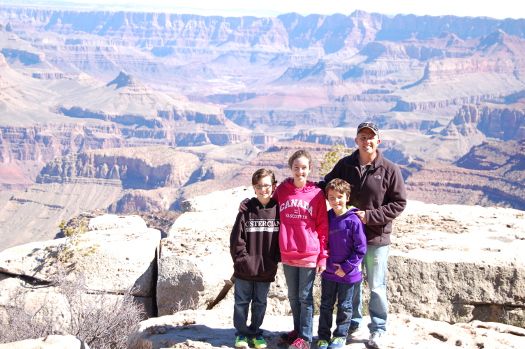 We went down 4-5 turns at the Grandview trailhead. A is convinced we need to take a family trip to hike down to the bottom of the Grand Canyon. I don't know if that will ever happen!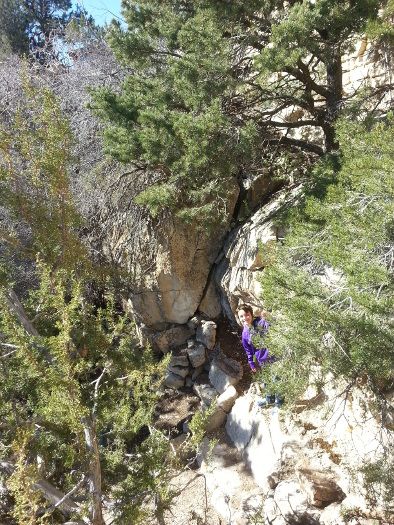 After leaving the park, we pulled over at a lookout on some reservation land. Brian was disappointed but he did obey the signs.
It was a good day spent at the Grand Canyon. Maybe someday we will take A's trip!