On our way down to Phoenix, we took the scenic route through Sedona. We stopped at a place called
Slide Rock State Park
. It was a great place except for the very cold water. It would be nice to go back when it is warm enough to slide down the rocks.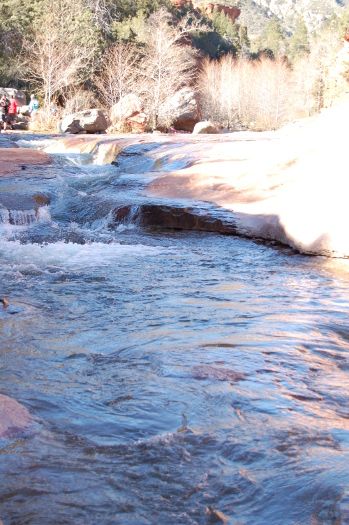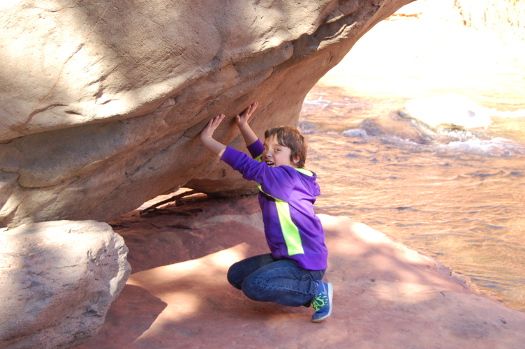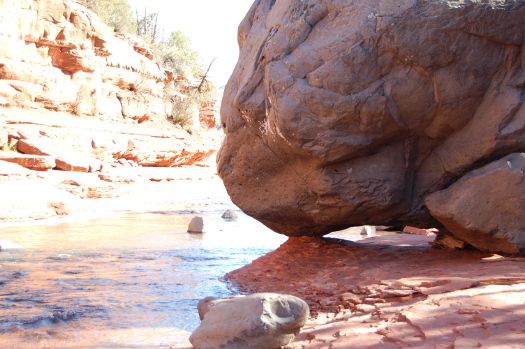 We finally arrived at the fabulous house in Phoenix and waited for the other families to arrive. The S family showed up about an hour later. The kids went from heated pool to pool table to hot tub back heated pool all night. We all (including me who tried to go to bed multiple times) stayed up until the cousins arrived.
A was excited (or I was excited for her) because they brought along the very big envelope that arrived in Dallas that afternoon. We have an Ursuline girl in the class of 2018!
Sorry for the awful lighting/bad picture! I tried to get her to stage it again so I could get a better one but she refused.