Boys, corn dogs & the new Big Tex


A doesn't eat corn dogs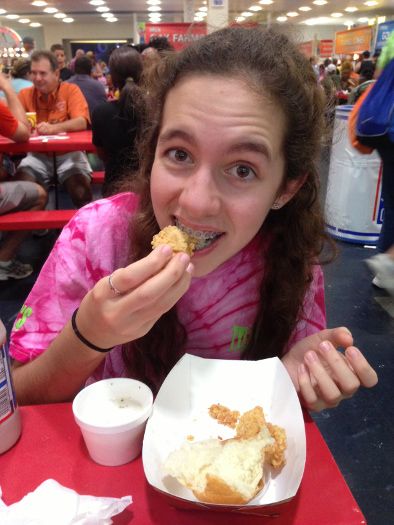 They all eat ice cream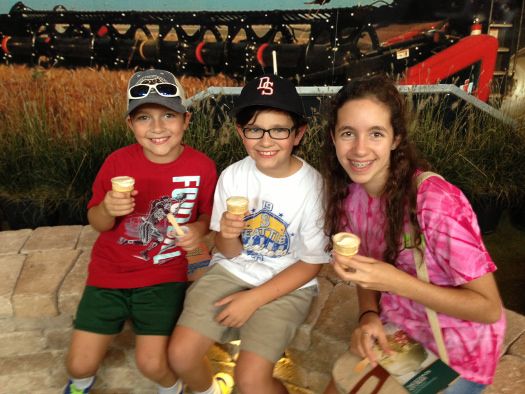 Dad trying for a christmas card photo?


Big Tex Exhibit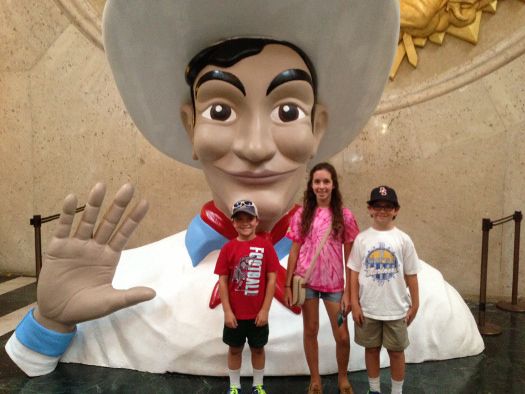 Checking out the knitting for mom


A & B went for a ride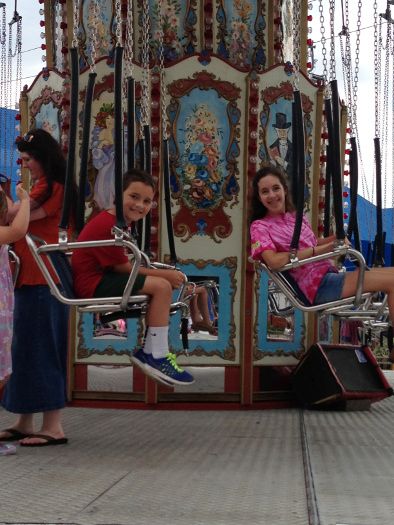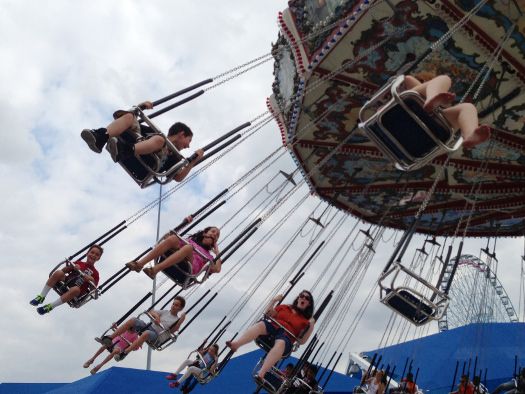 Some Pig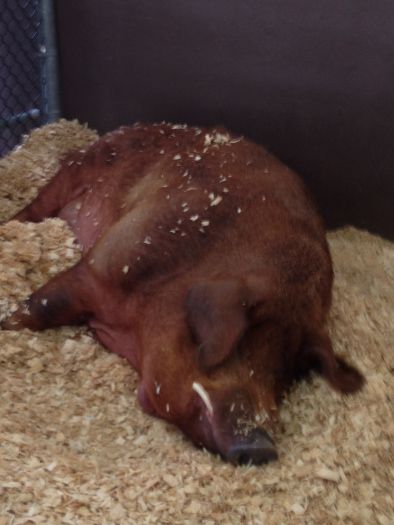 Boys & Corvettes


B behind the wheel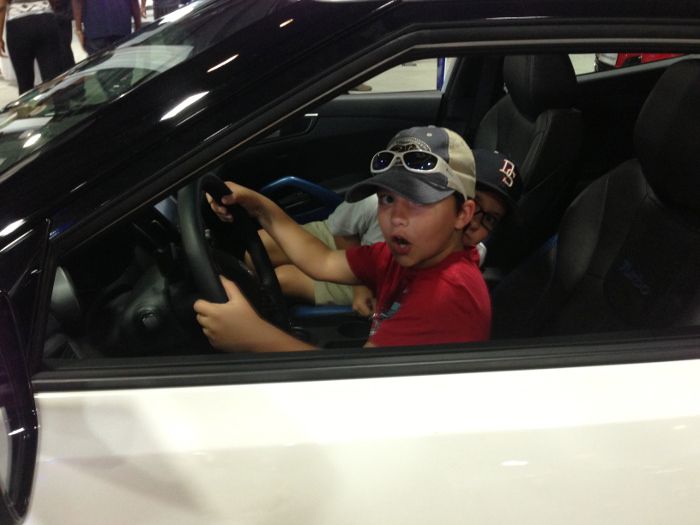 A's ready to drive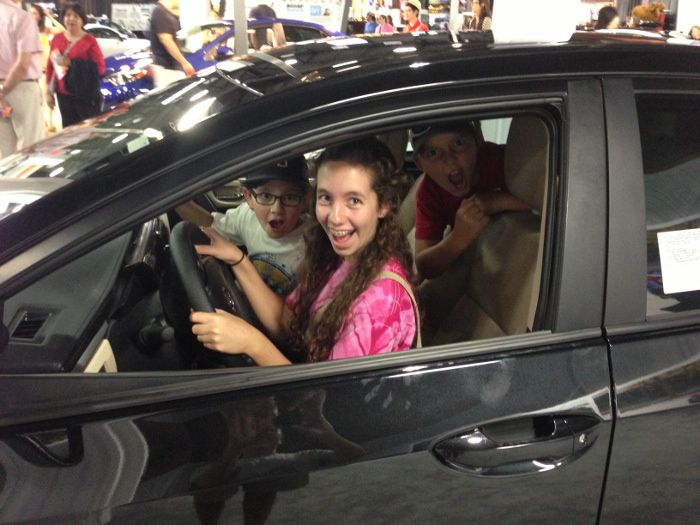 How about a convertible?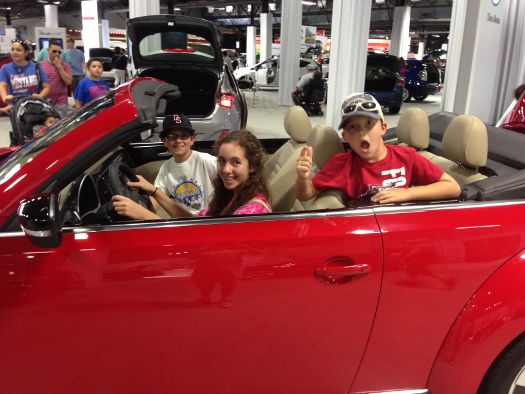 I think they all had a good time.
I found old
State Fair
post, oh they were so little!